The team Takeaway a BAFTA!
"Wow, thank you!" Dec said, as the boys collected the BAFTA for Entertainment Programme from Olivia Colman alongside the Saturday Night Takeaway team - featuring a very eager Stephen Mulhern!

"What a thrill… This is for series 17 of Saturday Night Takeaway, which we did with no studio audience. We were just in there walking around with the sound of our own footsteps.

"We were kinda going, 'Is this any good?' in the commercial breaks. 'Is anybody watching this? Is it happening?!'"
"And clearly, my friend, it is!" Ant added.

"We love doing it, we're just completed a series. And it's thanks to our fantastic production team… we love them.

"Many thanks to everybody at ITV… Thank you to everybody who watched it this series and the series before!"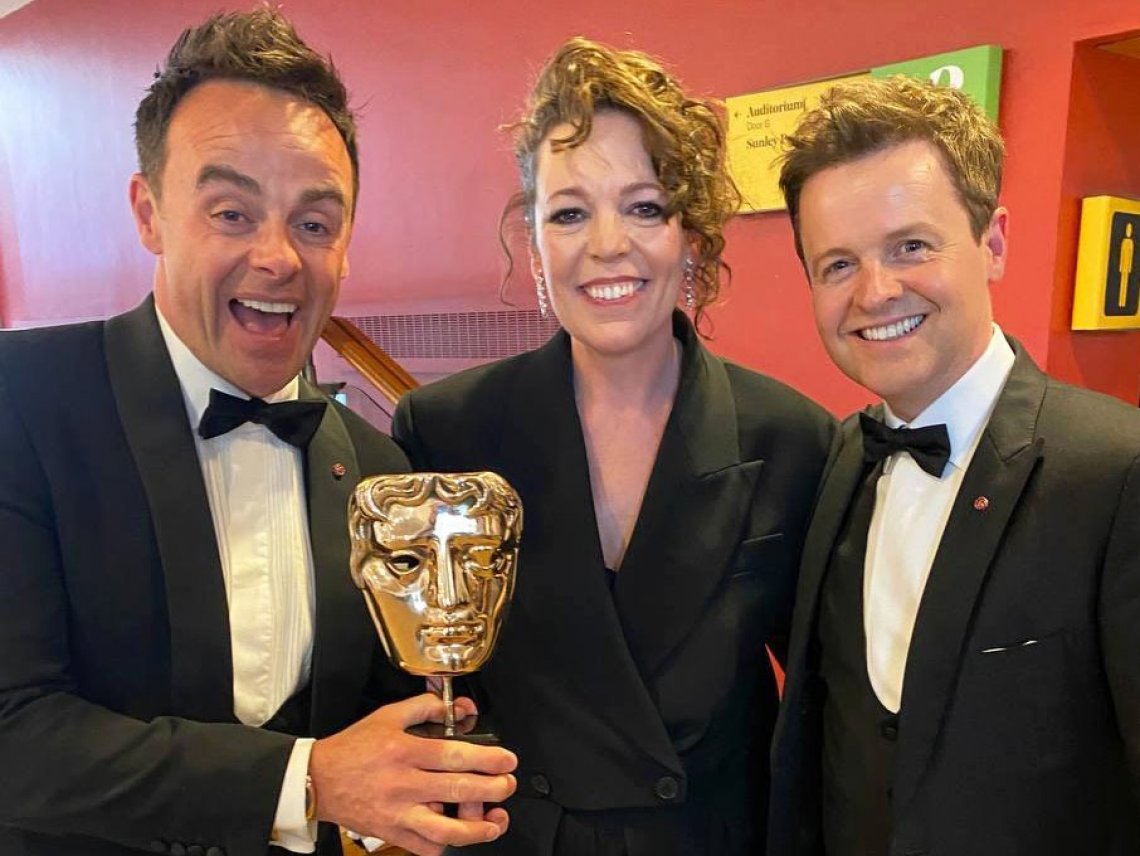 But it was Stephen Mulhern who had the last word, having jostled his way to the mic!

"Thank you guys!" he called as the team prepared to head off.

Thank YOU Ant & Dec and team, for getting our Takeaway to us in the most turbulent of times!

And a huge congratulations - we'll see you next series!!
You might also like…