Biography
1989
Byker Grove
Having already been introduced to the showbiz world as a presenter on kids' TV show Why Don't You..?, Ant landed the role of PJ the DJ in children's drama, Byker Grove.
Dec had already served a year on the show playing sensible, level-headed Duncan, when Ant arrived on set. The pair bonded over their mutual love of Newcastle United and the friendship was sealed on Boxing Day 1990, when they had their first outing outside of work - heading to St James' Park to watch their beloved Newcastle draw 1-1 with Swindon Town.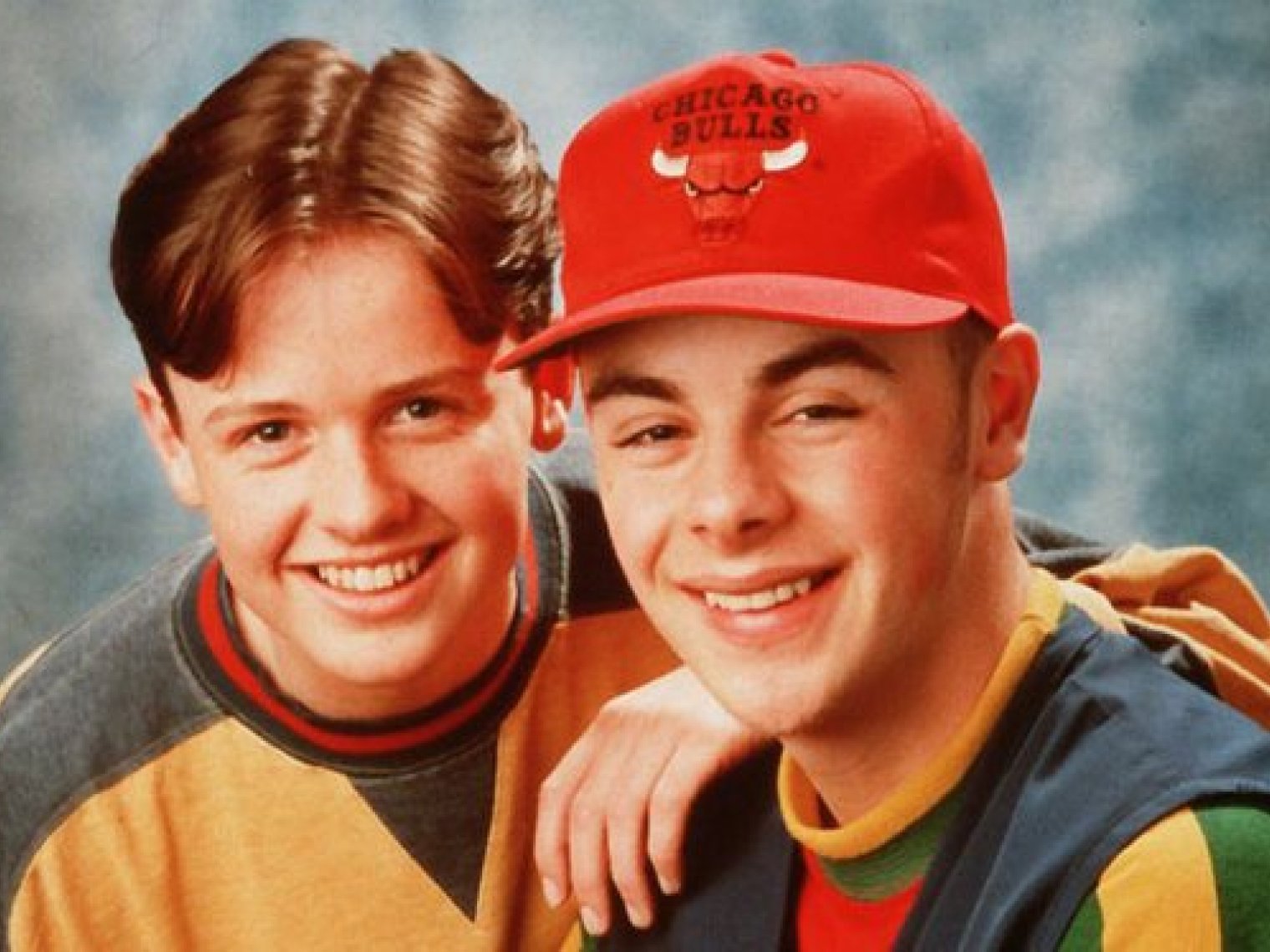 1993
PJ & Duncan
The fifth series of Byker Grove saw the characters PJ and Duncan form a band called Grove Matrix (snappy name!) and record a song called Tonight I'm Free.
In a masterpiece of life imitating art, And and Dec received a call from Telstar Records to say that they wanted to release it as a single in real life - just as the boys were being told their characters were being written out of the show. Ant's 18th birthday saw the day the boys could legally sign their record deal with Telstar, as PJ and Duncan.
Their pop career was to span four years, three albums and 14 top 20 hits - most famously the BRIT Award-nominated Let's Get Ready To Rhumble.
For the first two albums, they continued to record as TV show alter-egos PJ and Duncan, before opting to go by their own names for album number three, The Cult of Ant And Dec.
1994
Gimme 5
The boys' first foray into TV presenting came on the CiTV Saturday morning show Gimme 5, where they discovered the fun that could be had getting gunged live on air!
1995
The Ant & Dec Show
And and Dec began flexing their comedy muscles in CBBC sketch show, The Ant & Dec Show. There was a whiff of controversy about the show, thanks to a slot called Beat The Barber where losers in a quiz had their heads shaved. Lighten up moaners, it was funny!
1996
First BAFTA Award!
The boys picked up their first two major awards this year: BAFTA for Best Children's Show and Best Sketch Comedy Show. A sign of things to come.
1998
Ant & Dec Unzipped
A move to Channel 4 and a later time slot as the boys launched their early evening show Ant & Dec Unzipped (which earned them another BAFTA), but they were soon snapped up by ITV in the same year.
SM:TV Live
The lads were soon back in our living rooms on a Saturday morning, this time as presenters of SM:TV Live and CD:UK, alongside Cat Deeley. Over the next three years, it became the most popular kids' TV show in ITV's history and introduced the phrase Wonkey Donkey to the English language. Hurrah!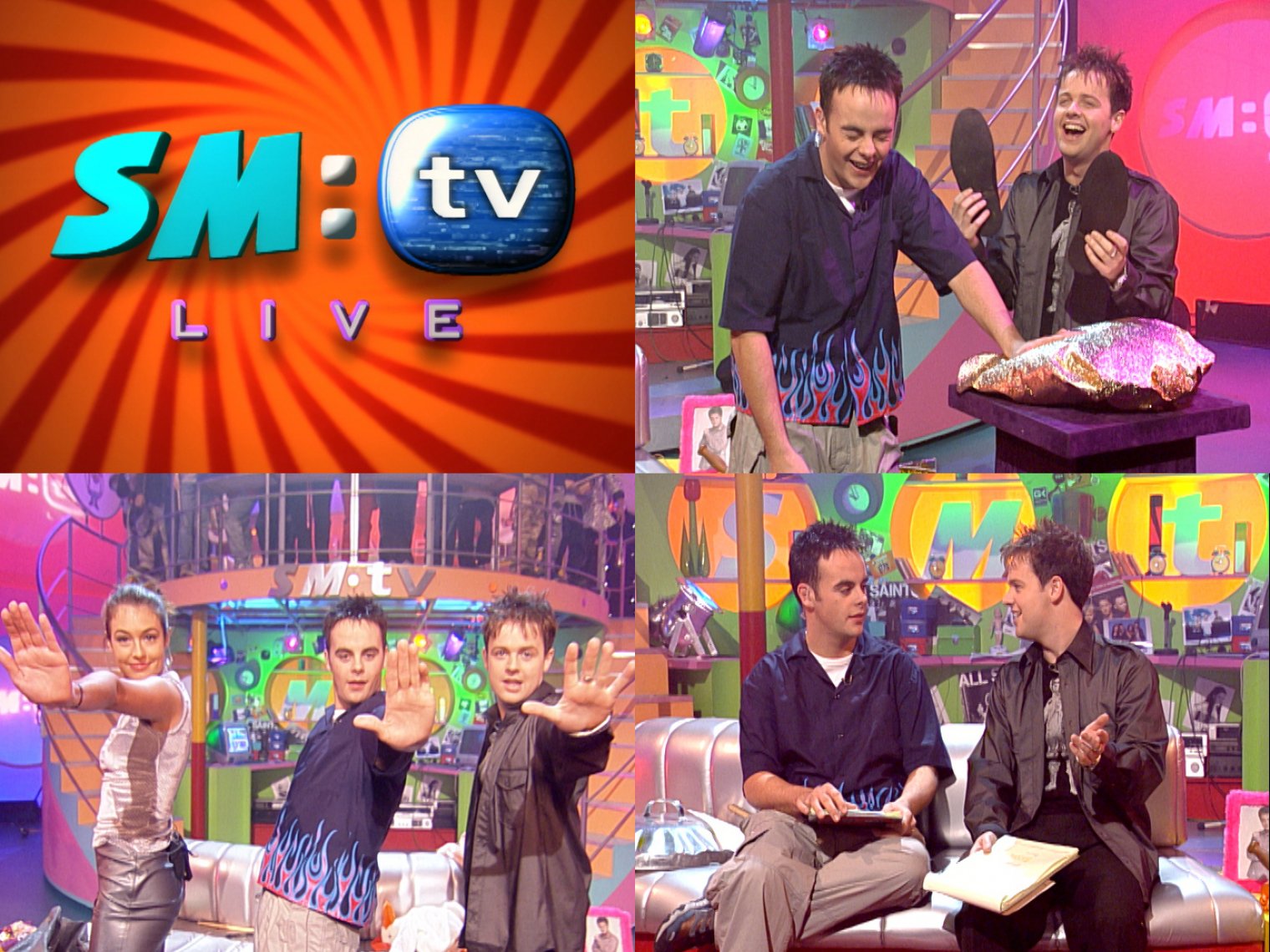 2000
Friends Like These
A first taste of Saturday night prime time TV came in the shape of Friends Like These, a game show which pitted a group of female friends against a team of males in a series of challenges. A sort of Krypton-Factor-meets-The-Cube with added battle of the sexes thrown in...

2001
Slap Bang with Ant & Dec
A grown up version of SM:TV Live, this Saturday evening hour of fun updated some of the favourite slots from the Saturday morning version, including Challenge Ant and 'Beers', a new version of Chums.

2002
History was about to be made! The first ever episode of Saturday Night Takeaway airs on ITV to huge acclaim, changing the face of primetime weekend telly viewing forever. And just think... flash forward 12 years and you can watch it live in a bloomin' massive arena!
I'm A Celebrity... Get Me Out Of Here!
For many celebrities, live would never be the same again after this instant ITV hit, I'm A Celebrity... Get Me Out of Here!
Ant and Dec watched on with barely-concealed glee as random celebs dealt with witchety grubs, spiders, hunger pains and very public washing facilities. No wonder it's still going strong...

A Tribute to The Likely Lads
Going back to their North-East acting roots and in tribute to a TV classic, Ant played Terry Collier and Dec played Bob Ferris in a loveable reworking of the 1970s sitcom Whatever Happened To The Likely Lads?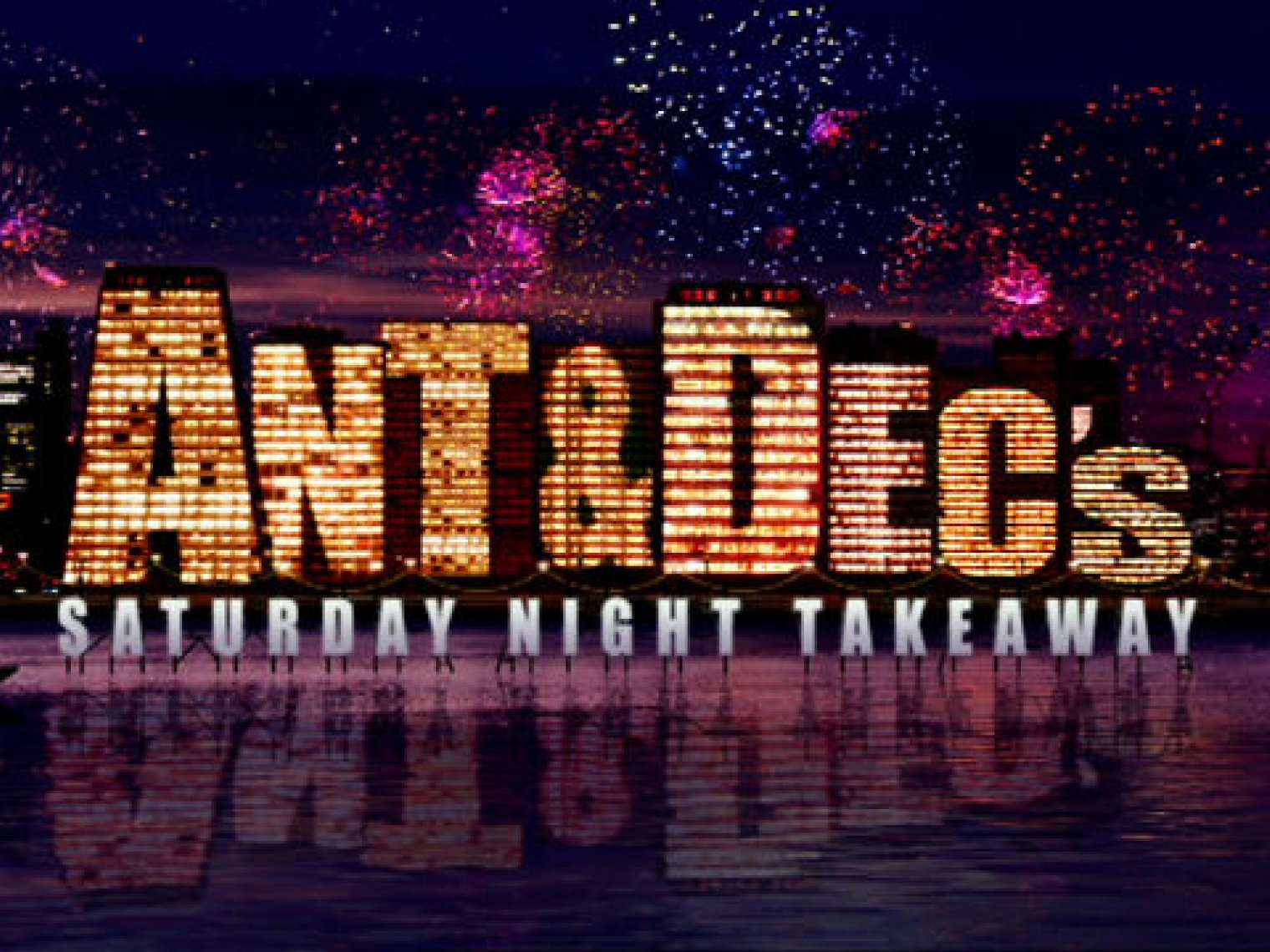 2003
Love Actually
The lads enjoyed a cameo in the British movie hit Love Actually, playing themselves as 'Ant Or Dec', giving them a taste for the film-making game...

2005
Ant & Dec's Gameshow Marathon
Just as Likely Lads was a nod to a classiv TC sitcom, their next hit venture for ITV revived some of the most-loved game shows of the last thirty years. The Price Is Right, Bullseye and Sale of the Century were among the seven quiz shows given a modern day remix.

2006
Poker Face
Ant and Dec launched a fresh and bold new quiz show on ITV, which gave contestants the chance to bluff their way to £1 million - one contestant was lucky enough to scoop the jackpot.
That year the boys also took on hosting duties for the celebrity charity match Soccer Aid.
Having made it in the world of TV and music (well, sort of...), the natural next step for Ant & Dec was to make a movie, and Alien Autopsy, based on a true story, was the perfect format. It told the tale of two British guys who attempt to fool the world with a video of, yes, a supposed alien autopsy.
2007
The next all-conquering format landed on British screens, uniting Ant and Dec with Simon Cowell for the first time. The show went on to produce the careers of Susan Boyle, Paul Potts, Diversity and Stavros Flatley.
Wanna Bet?
Opportunity knocked across the Atlantic as Ant and Dec marked a new milestone by fronting a game show for US TV called Wanna Bet? The lads celebrated their new venture in the States by flying to Las Vegas, contracting food poisoning and spending 48 hours in their hotel bathrooms throwing up. Congratulations!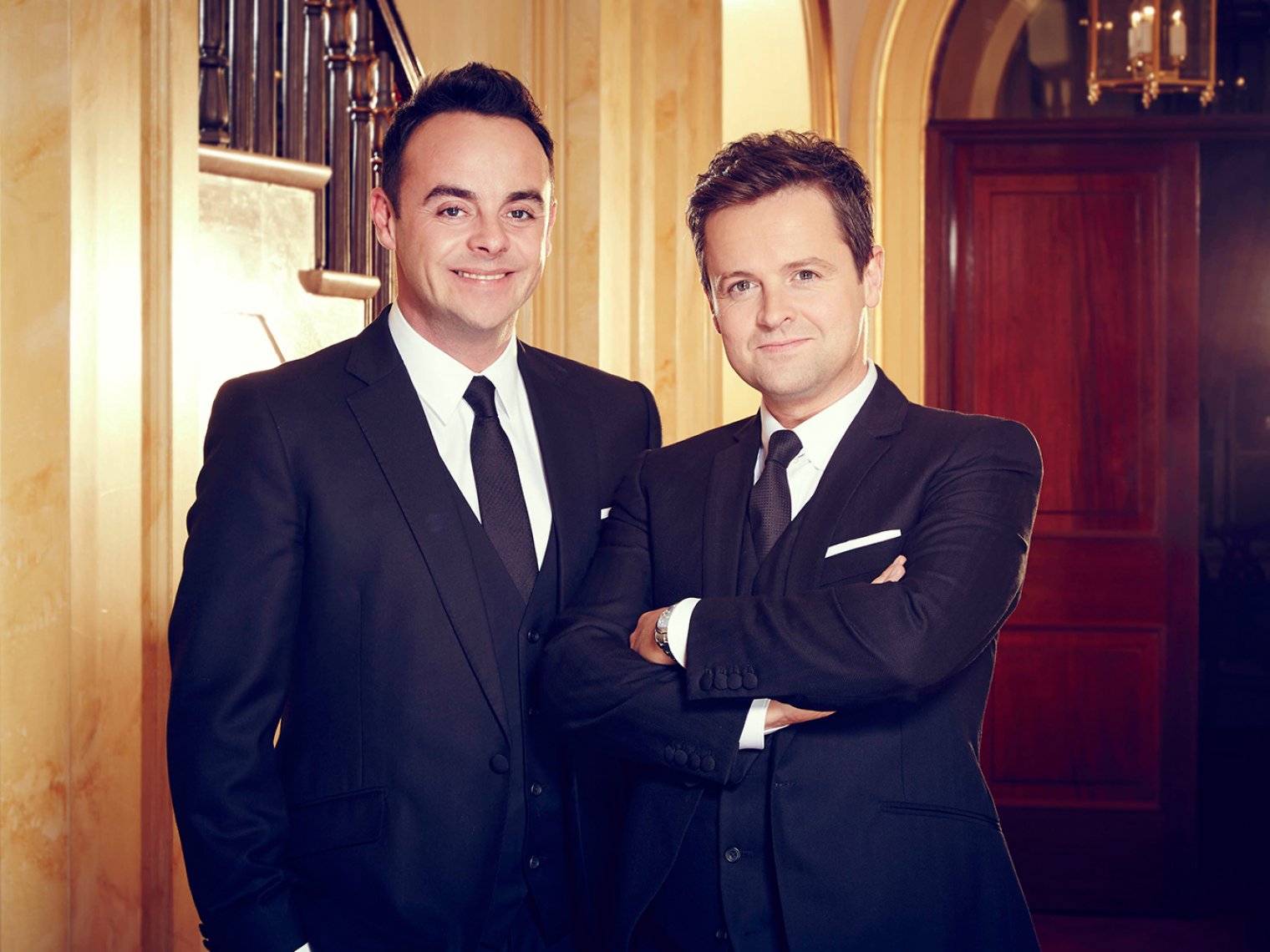 2010
Ant & Dec's Push The Button
Another new venture for the boys, where once more they generously tried to give members of the general public a massive load of cash. In this show, which ran for two series, families faced off to bank £100,000.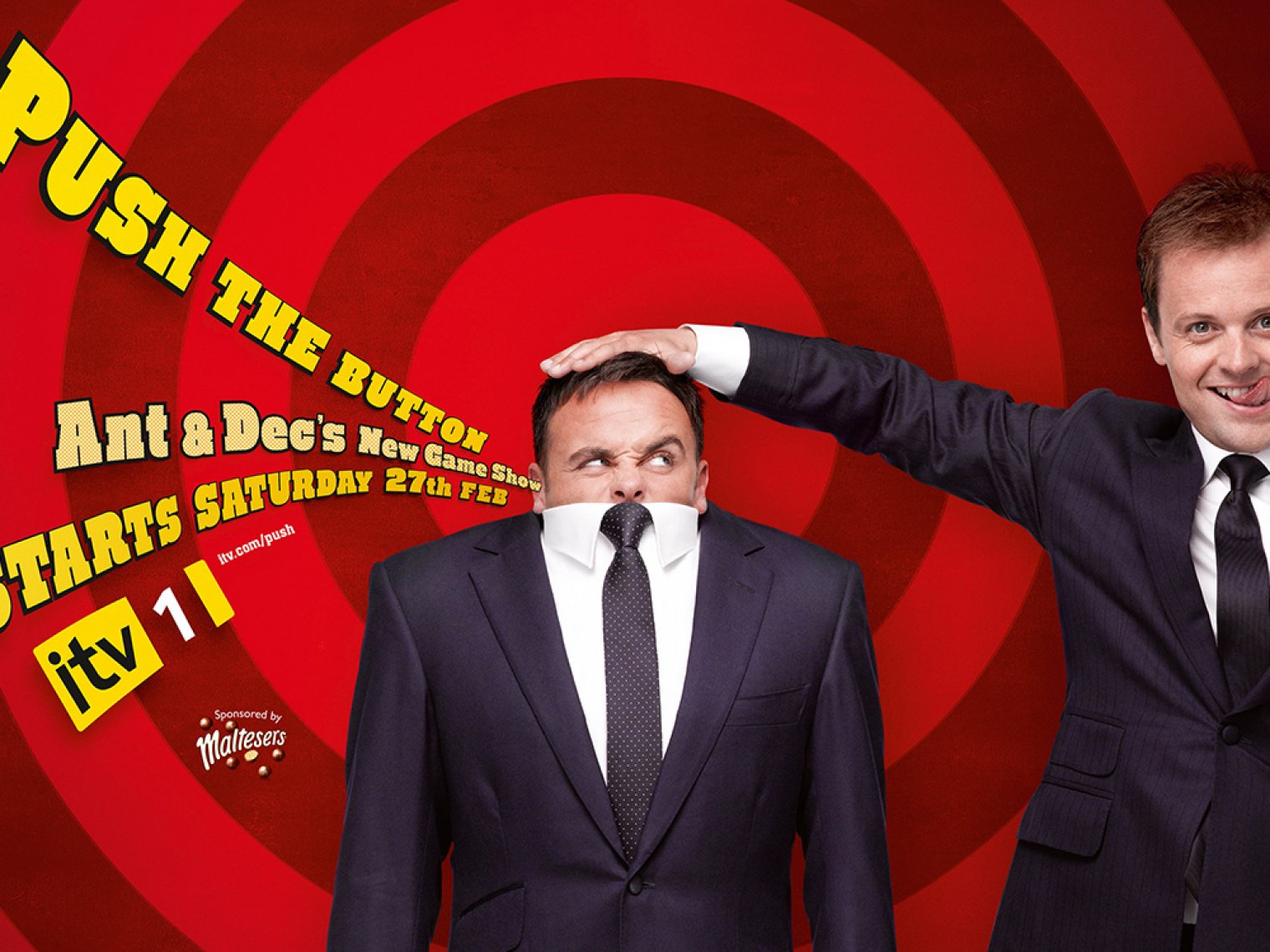 2011
Red Or Black?
The next joint venture with BGT chum Simon Cowell. This epic show saw contestants take part in various chellenges before earning the chance to answer one simple but hugely important question... red or black?
Incredibly, four winning contestants in the first series went home as instant millionaires after guessing correctly.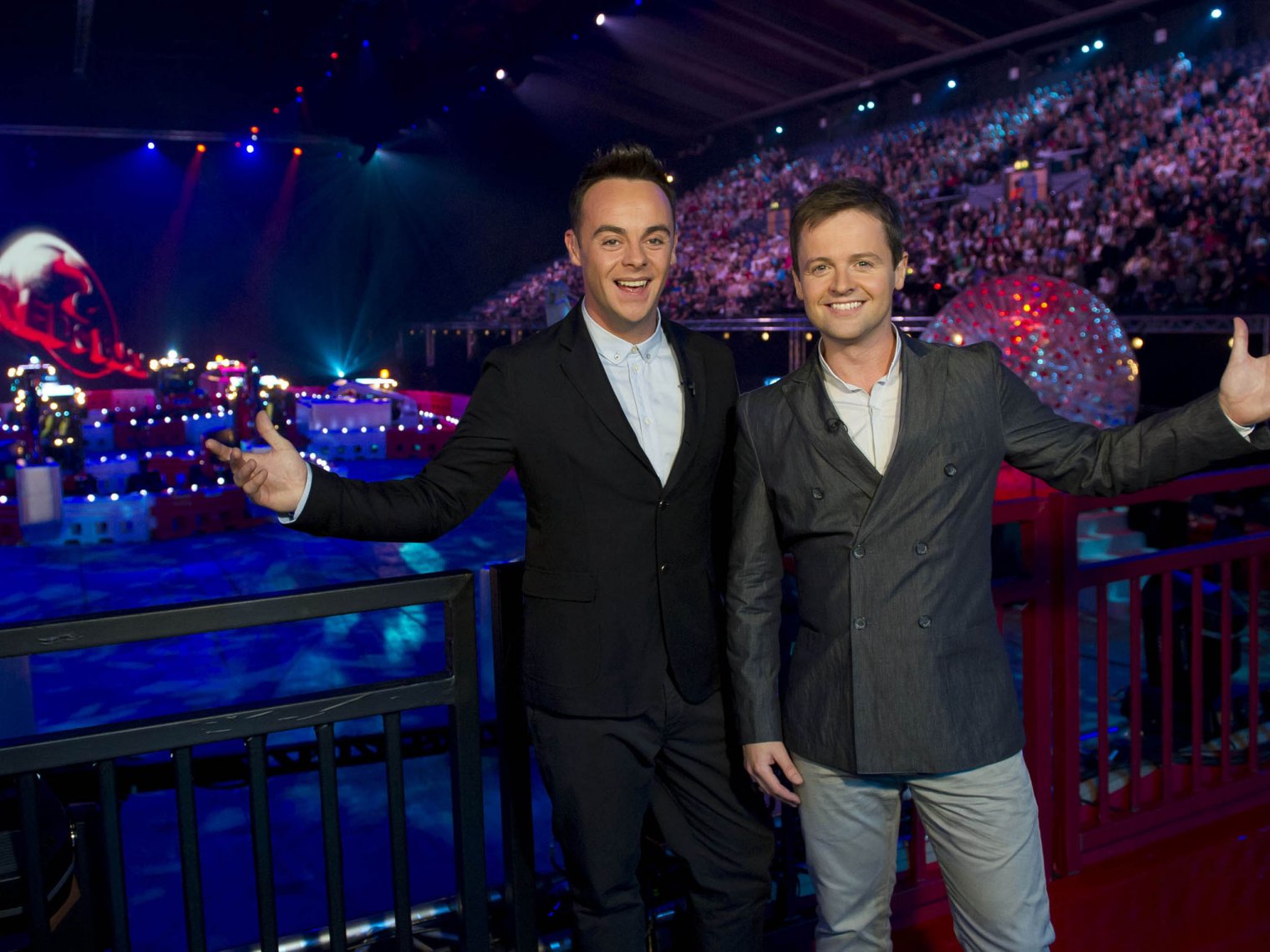 2013
Saturday Night Takeaway returns!
After a four-year break, Saturday Night Takeaway returned to the schedules packed with old favourites and brilliant new segments. Thanks to a performance on The End Of The Show Show, it also propeled Let's Get Ready To Rhumble all the way to number one... amazing!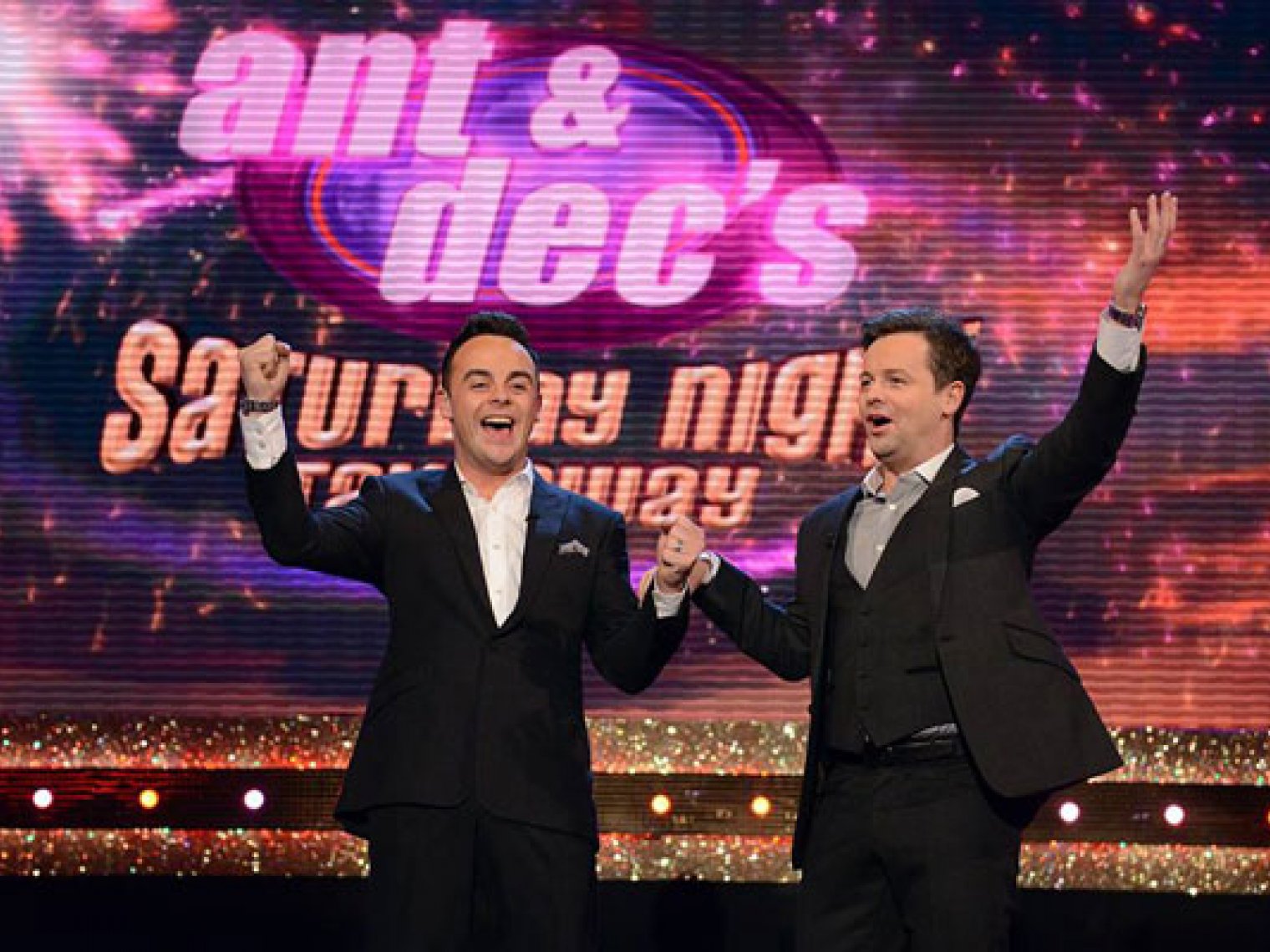 2014
Takeaway On Tour and beyond...
25 years after meeting each other in a pretend youth club in Byker, Ant and Dec celebrate their silver jubilee in showbiz by launching their mammoth Saturday Night Takeaway arena tour!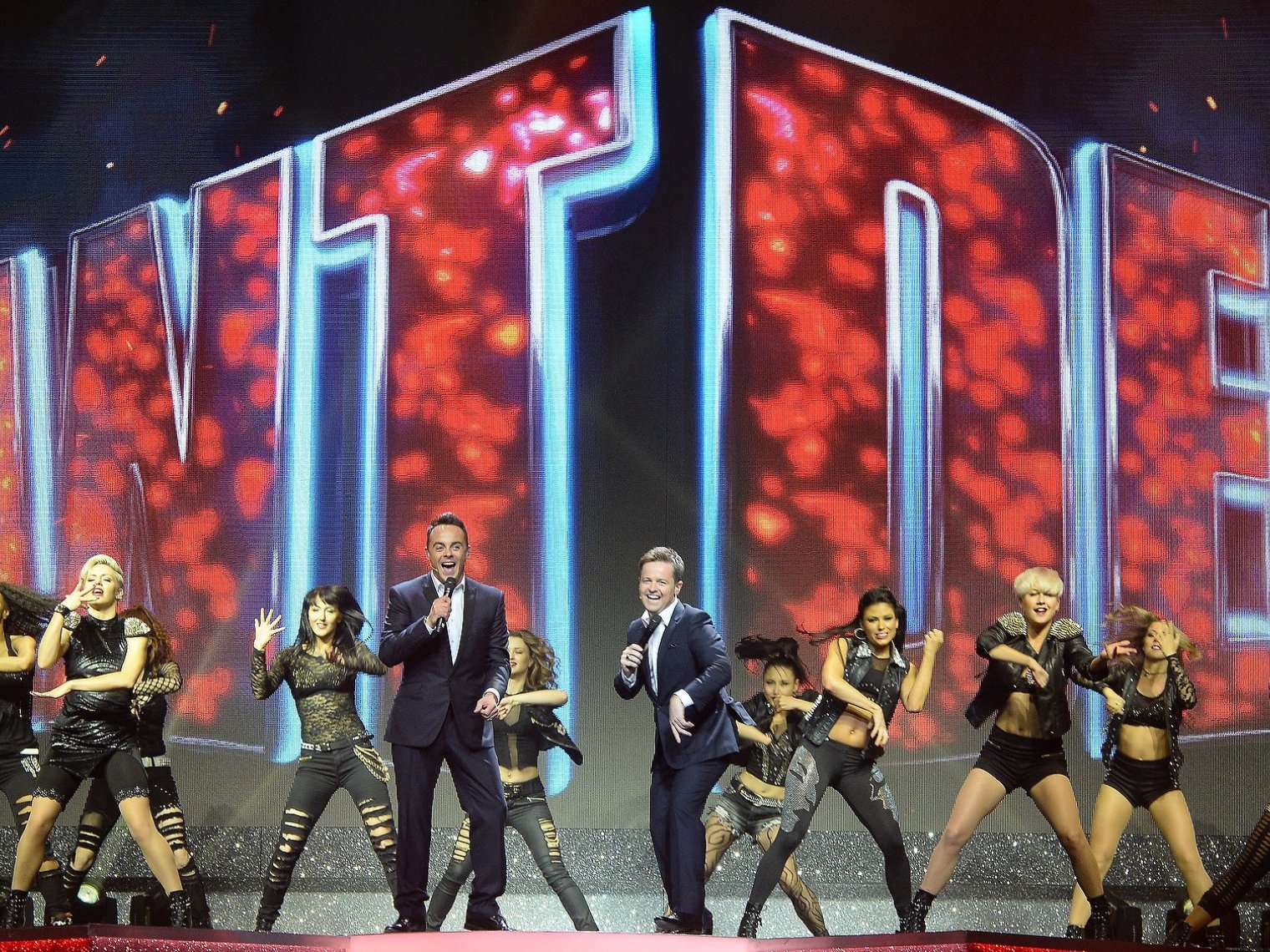 2015
Back to The BRITs!
After 14 years, the boys returned to take the helm of the biggest night in the UK music calendar, having hosting way back in 2001.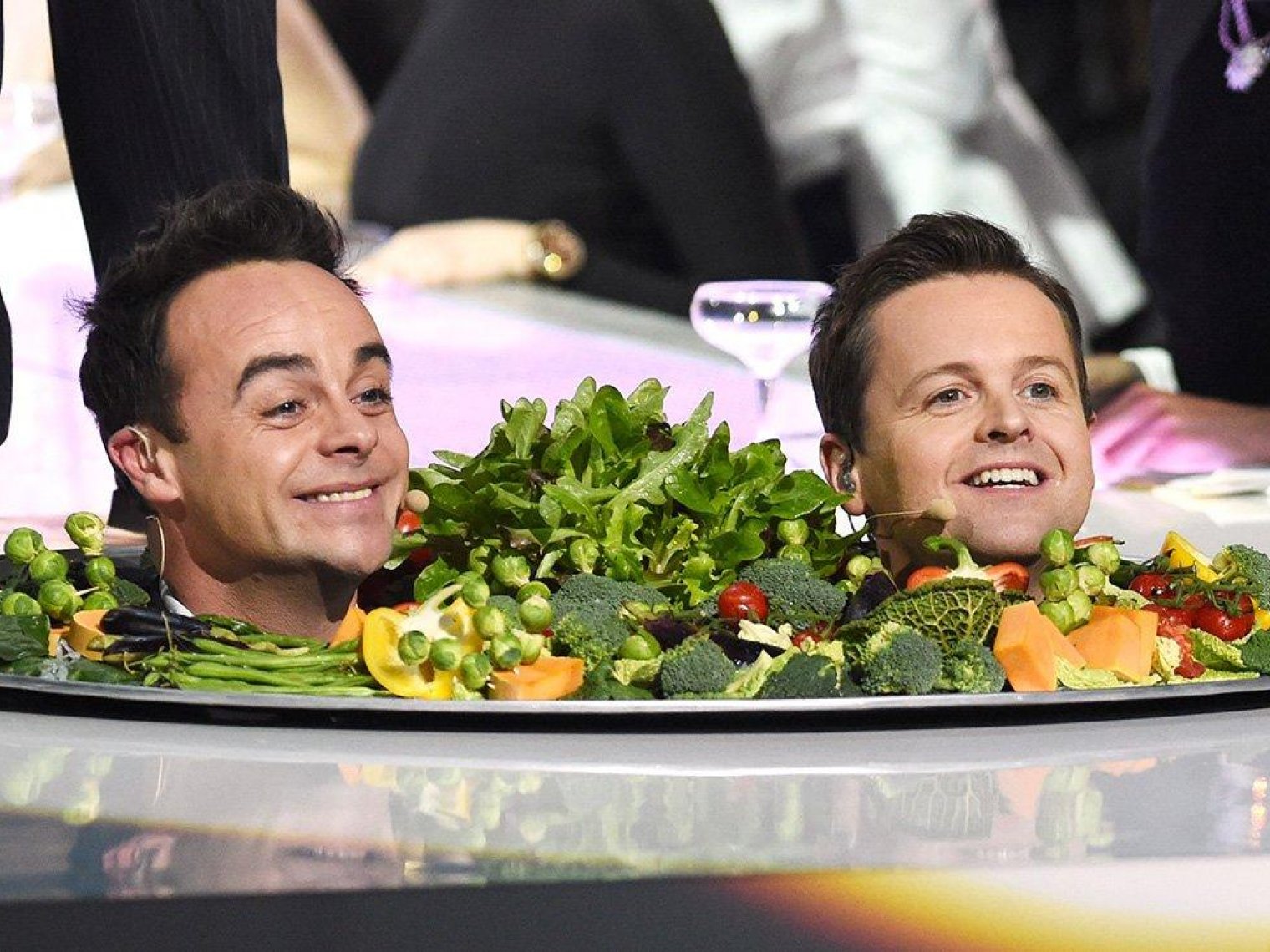 2016
A right Royal year
Ant & Dec were bestowed with unprecedented access to His Royal Highness The Prince of Wales for their documentary When Ant and Dec Met The Prince: 40 Years of The Prince's Trust.
The 90-minute special saw the boys granted a real insight into the work of The Prince's Trust as they accompany His Royal Highness on a number of engagements.
To celebrate the Queen's official 90th Birthday, Ant and Dec hosted The Queen's 90th Birthday live on ITV.
The National Celebratory Event took place in the presence of Her Majesty The Queen from the private grounds of Windsor Castle. The event saw the very best of British talent join more than 900 horses and 1,500 participants for one very special evening.
And to top it all off? It was revealed that Her Majesty The Queen was bestowing the boys with OBEs...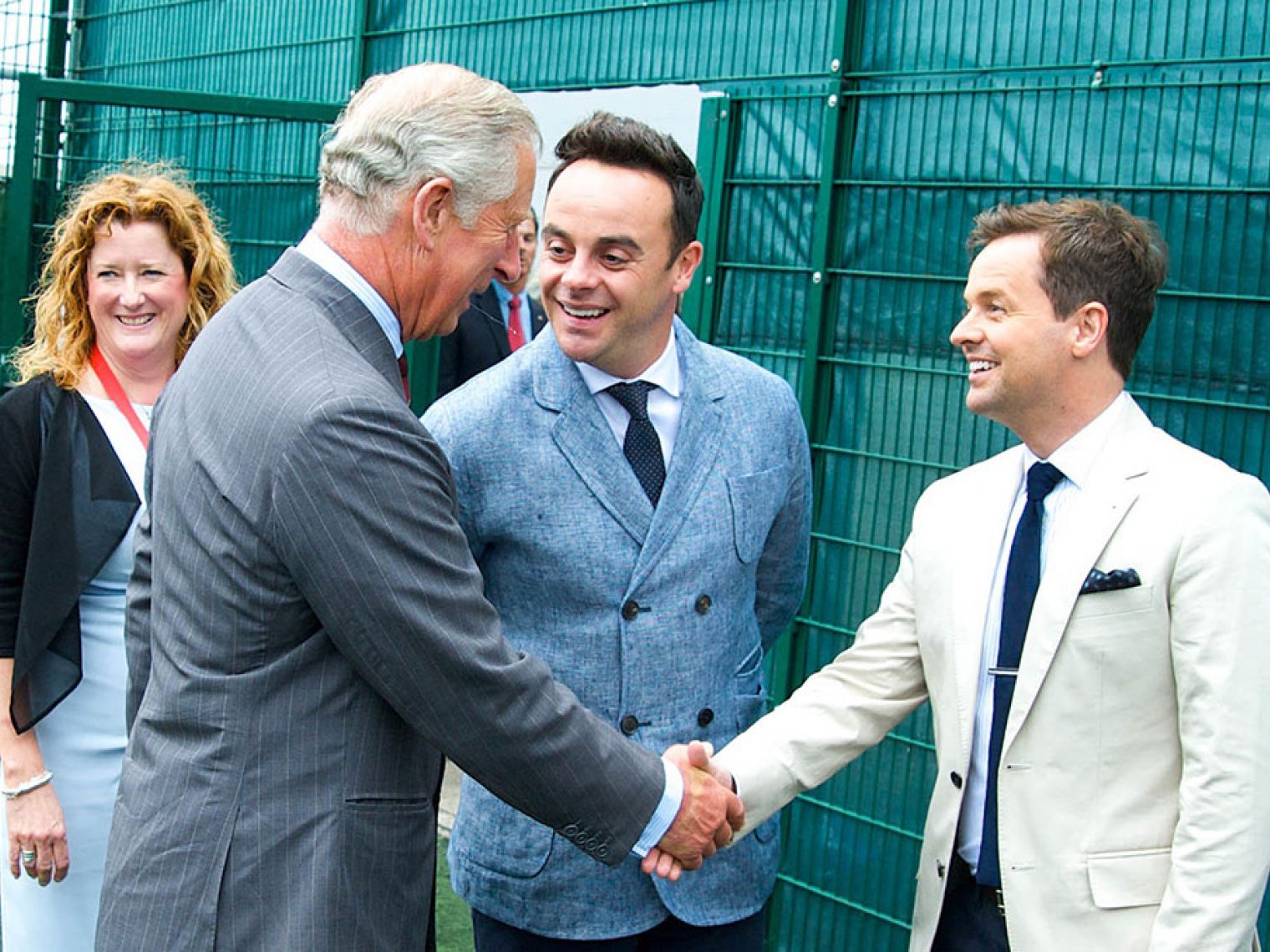 2017
A&D OBE!
The big year that Ant & Dec receive their OBEs from Her Majesty The Queen for services to Broadcasting and Entertainment.
After 23 days downunder, I'm A Celebrity... 2016 winner Scarlett Moffatt was welcomed aboard the 14th series of Saturday Night Takeaway.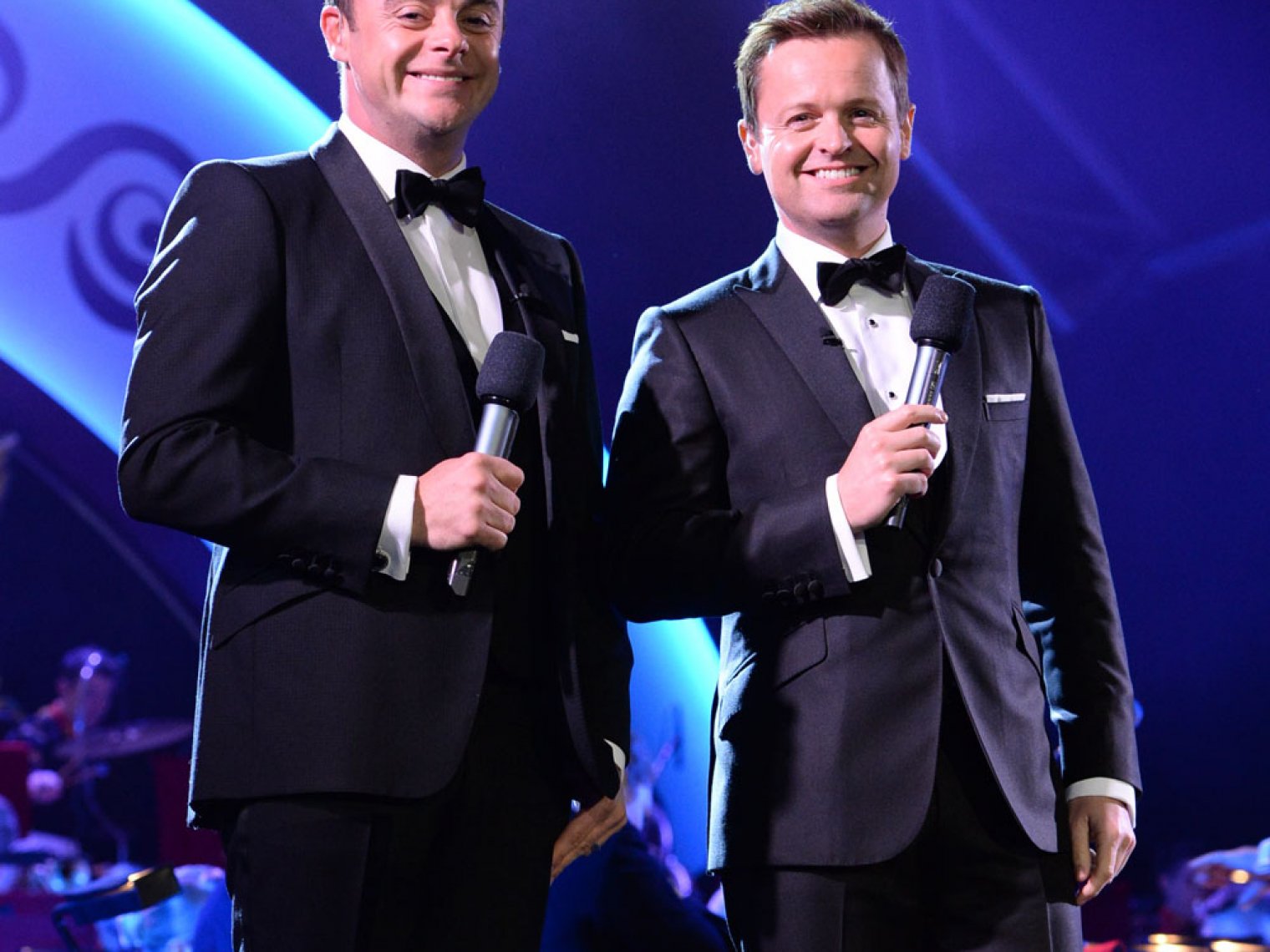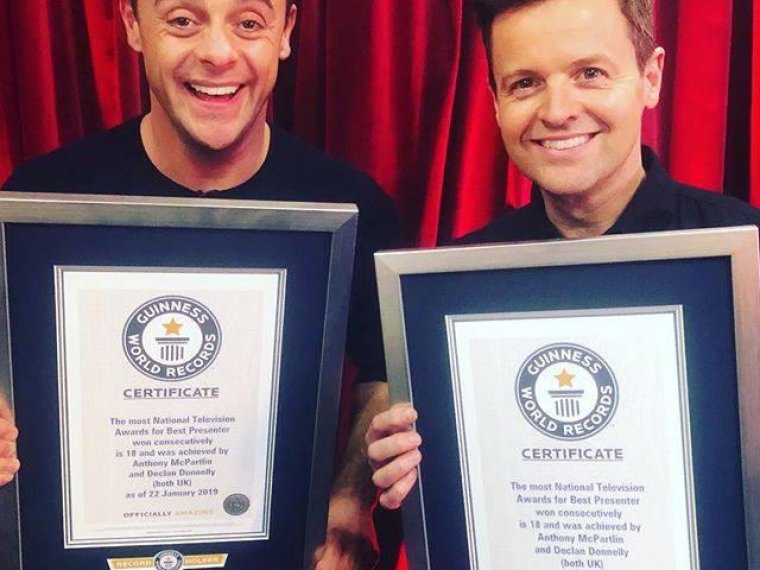 2019
Ant & Dec become Record Breakers!
Ant & Dec are awarded a Guinness World Record for The Most National Television Awards Won Consecutively after scooping the award a whopping eighteen times.
Britain's Got Talent: The Champions

Bringing together the world's most talented and memorable acts from past series of Got Talent. Simon Cowell, Amanda Holden, Alesha Dixon and David Walliams returned to the judging panel ready to be impressed by a whole host of global talent - and, or course, Ant and Dec were at the helm of all the action.
Ant & Dec's DNA Journey airs on ITV
Guided by expert genealogists and historians, the pair followed their maternal and paternal blood lines using their DNA to search their ancestral history. Their ravels took them to Ireland and the US, including The United Nations Headquarters! Ant & Dec not only delved into their pasts but also met relatives they had no clue even existed, unveiling some truly shocking revelations that only their DNA could unlock.


2020
30 Years Of Ant & Dec
From their modest beginnings in Byker Grove through to their 'unique' time as pop stars and an award-laden TV career, 30 years have flown by! To celebrate this remarkable milestone, the pair released their book Once Upon A Tyne, looking back on their three amazing decades in the spotlight, sharing behind-the-scenes stories of their TV shows alongside never-before-seen photos.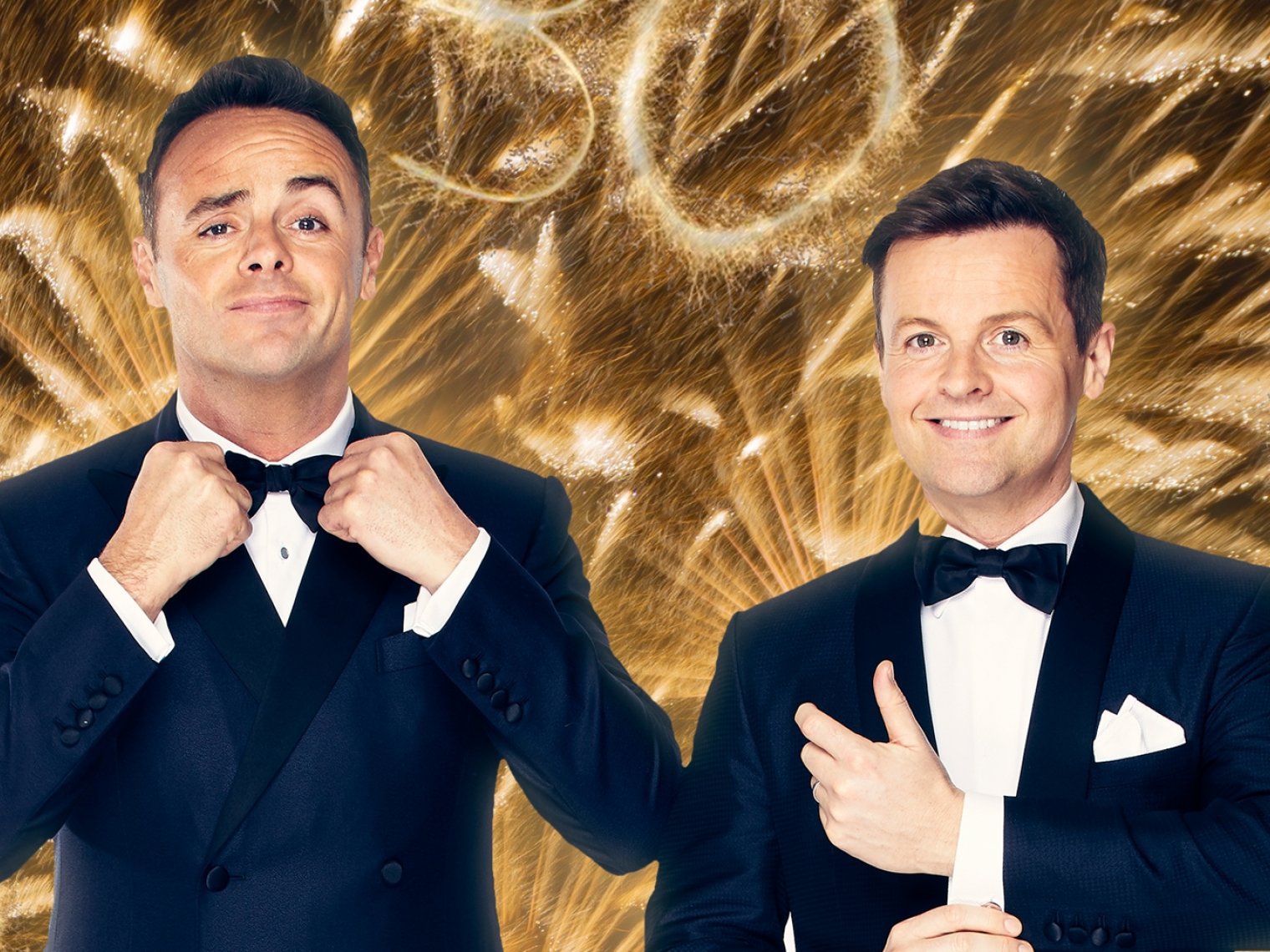 2021
Making It In Media

Having been ambassadors for over 20 years, in July 2021 the boys launched Ant & Dec's Making it in Media course with The Prince's Trust. Open to 16-25 year olds who are not currently in work or education, this free course helps young people to gain experience and develop the skills they need to make it in media, with hands on experience and guidance from media and TV specialists Ant & Dec have enlisted to help.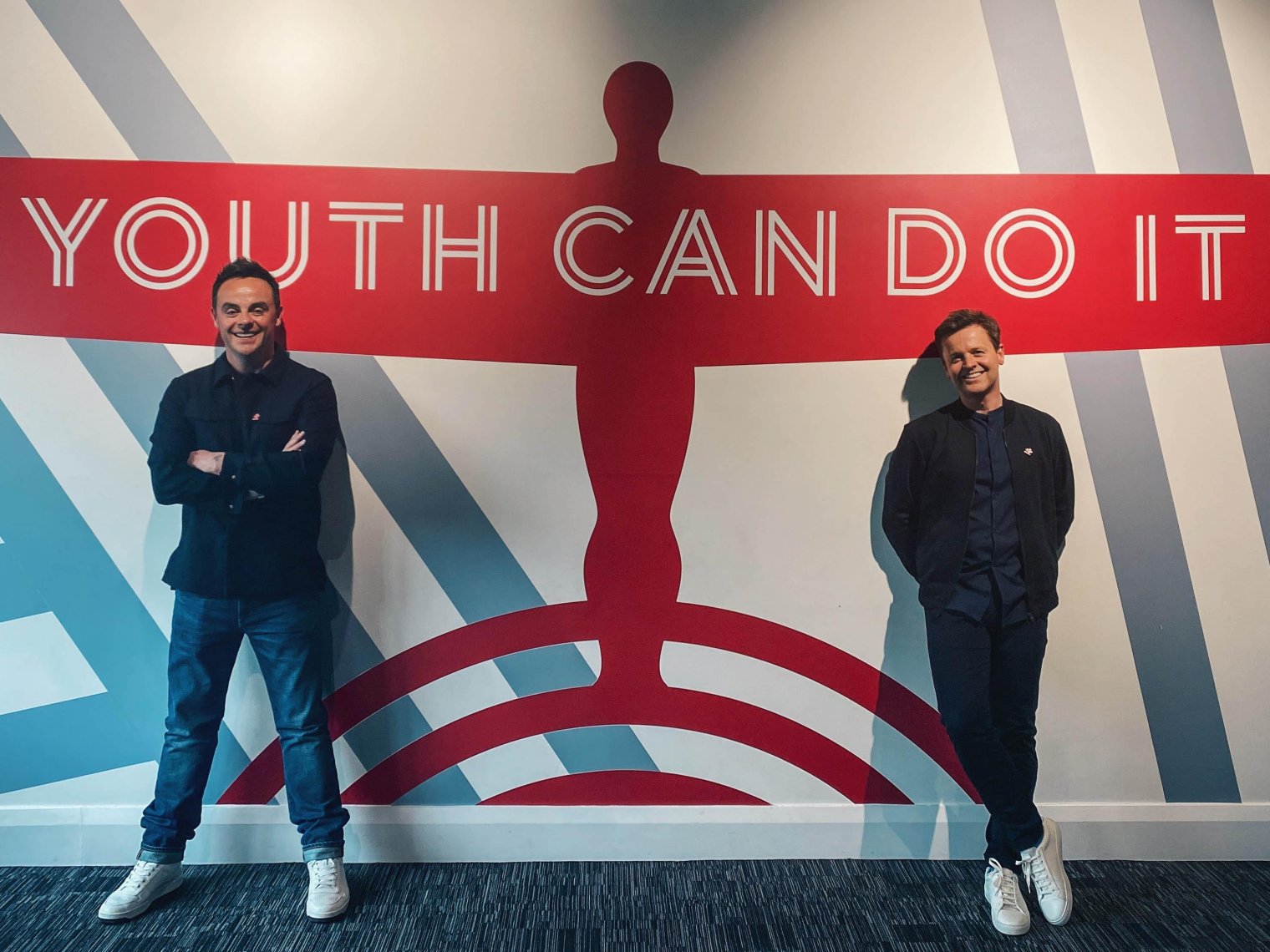 2022
Ant & Dec's Limitless Win

Ant & Dec's ground-breaking new gameshow arrived on ITV in 2022. Hosted by the boys, the show is a brand new entertainment format featuring the world's first ever LIMITLESS jackpot and a money ladder that never... ever... ends! Packed with drama, jeopardy and real emotion, it's quite literally the biggest prize ever conceived.
A Propa Happy book for kids

In May 2022 Ant & Dec's debut children's book Propa Happy hit the shelves, raising vital funds for the NSPCC.

Published by Farshore and created in consultation with a child psychology expert and with guidance from the NSPCC, Propa Happy is a fun-filled guide to feeling good, with jokes, games, and advice to help children nurture their emotional well-being every day with illustrations by Katie Abey.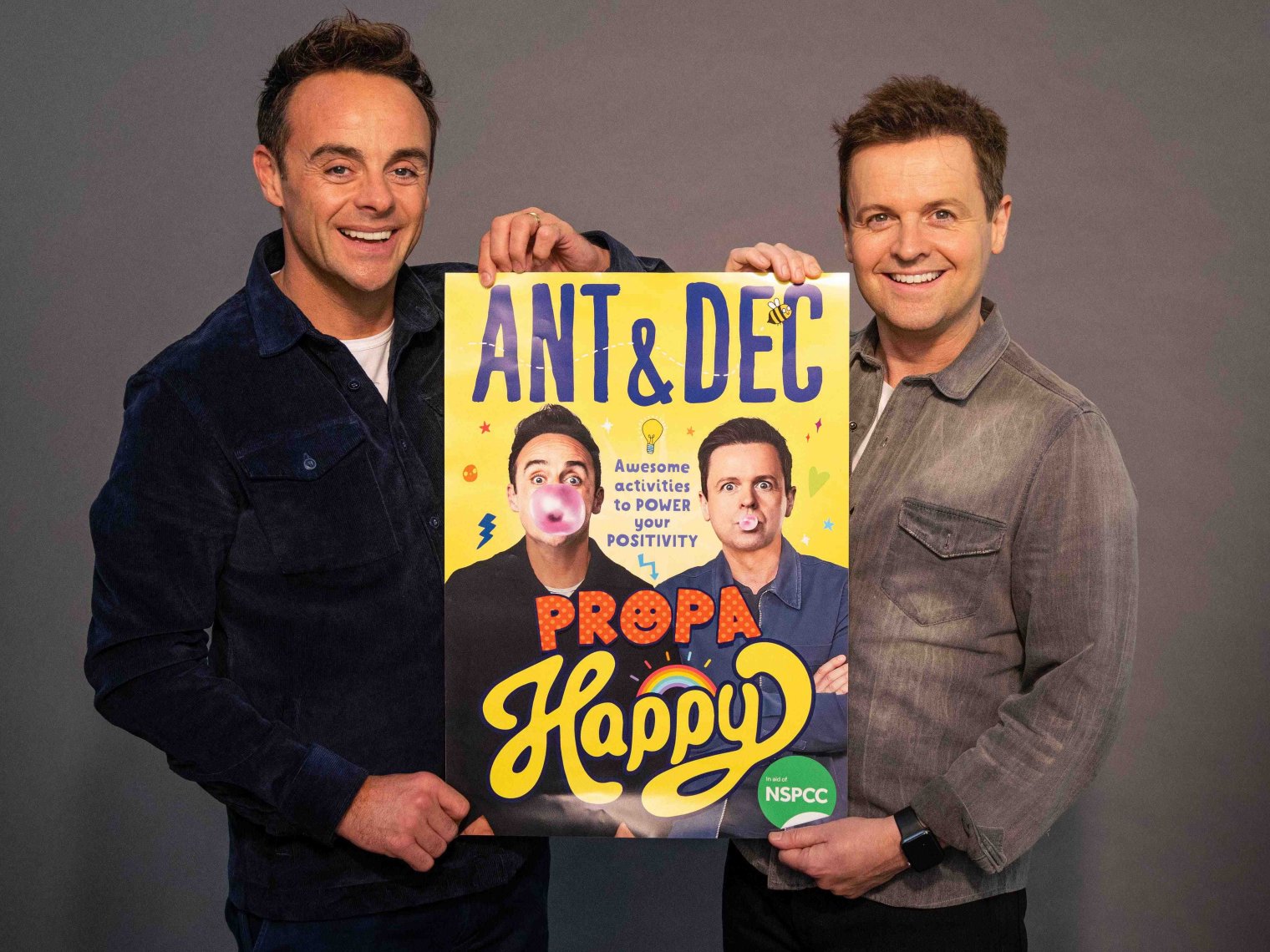 2023
Limitless Win: Series two

Following a Christmas Special in December 2022, 2023 saw the return of smash-hit entertainment show Ant and Dec's Limitless Win, where the unique never-ending money ladder - now bigger than ever following a makeover - sees contestants take on a series of questions where every answer is a number.

From 'How many segments are in a chocolate orange?' and 'How long is a man's size 10 foot in centimetres?' to 'How many fingers and thumbs can be seen on The Mona Lisa?' Ant and Dec guide contestants as they attempt to climb the Limitless ladder. Correct answers will bank them cash. But if they go over, even by one, they'll crash out and leave with nothing…