Celebrity Juice is ordering a Saturday Night Takeaway to kick off the 11th series this week.
Ant & Dec will join Keith Lemon, Fearne Cotton and Holly Willoughby for this one-off special, also featuring former Pussycat Doll Ashley Roberts and comedian Rob Beckett.
"Right excited to start Juice again and hang and tease (in a loving manner) the two fittest girls on telly - Holly and Fearne," said Keith Lemon.
"It's like going back to school after the summer holidays except it ain't been summer. It's been diabolical. But happy times are ahead with the 11th series of Celebrity Juice!
"We're teasing into t' next series with an Ant & Dec Special. And what's special about it is both Ant and Dec are gonna do it totally naked! I expect myself, Holly and Fearne will join in with the nakedness too. Kidding, Ant and Dec are gonna be on! That's special in'it!"
Catch the Celebrity Juice: Saturday Night Takeaway Special on Thursday 20th February, 10pm on ITV2.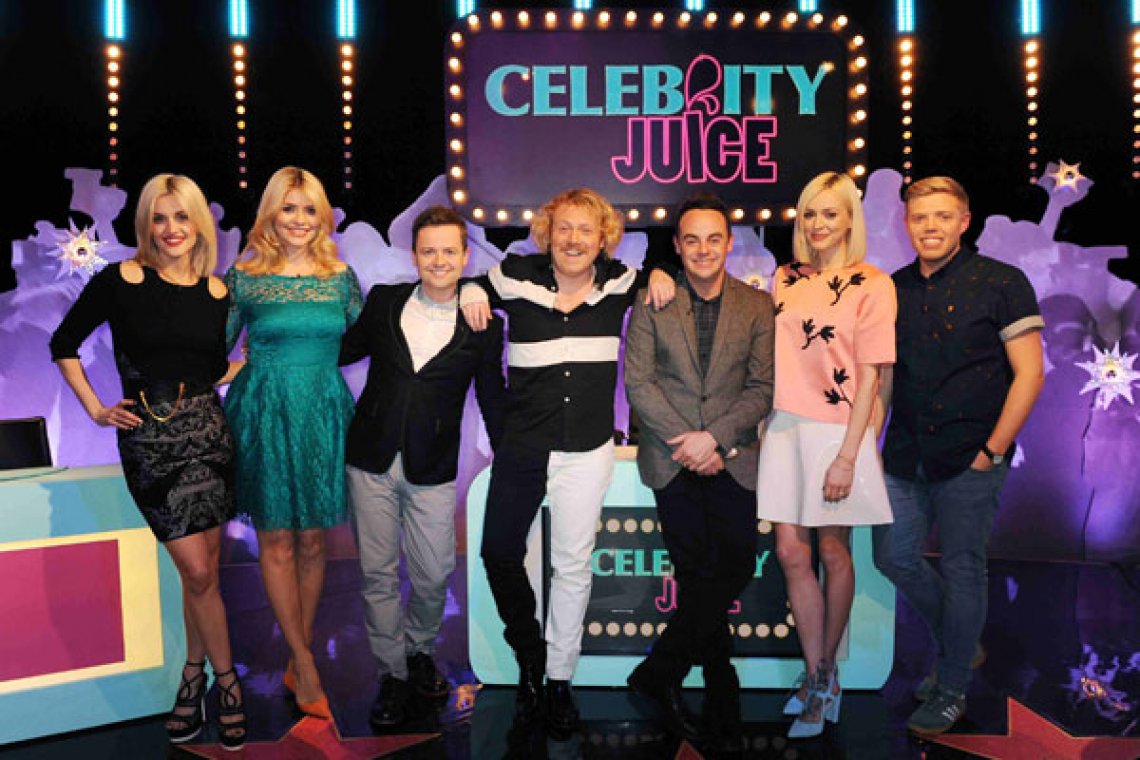 You might also like…