Our first Takeaway On Tour winner takes it all - literally!
We. Have. A. WINNER!!! Lucky local Police Officer Andrew Jones bagged the £18,000 Win the Ads prize pot in last night's sell-out show in Cardiff!
Andrew Jones, 47, from Pontypridd was randomly selected from our 5,000 strong audience last night to play Win the Ads live, and scooped the jackpot including a brand new Suzuki Swift car, a £2500 all-inclusive holiday from First Choice, a Samsung TV from Littlewoods.com, £500 to spend at littlewoods.com, a £500 Morrisons Shopping Voucher, £250 in a Nationwide current account plus a whole load of other prizes after deciding to take the gamble.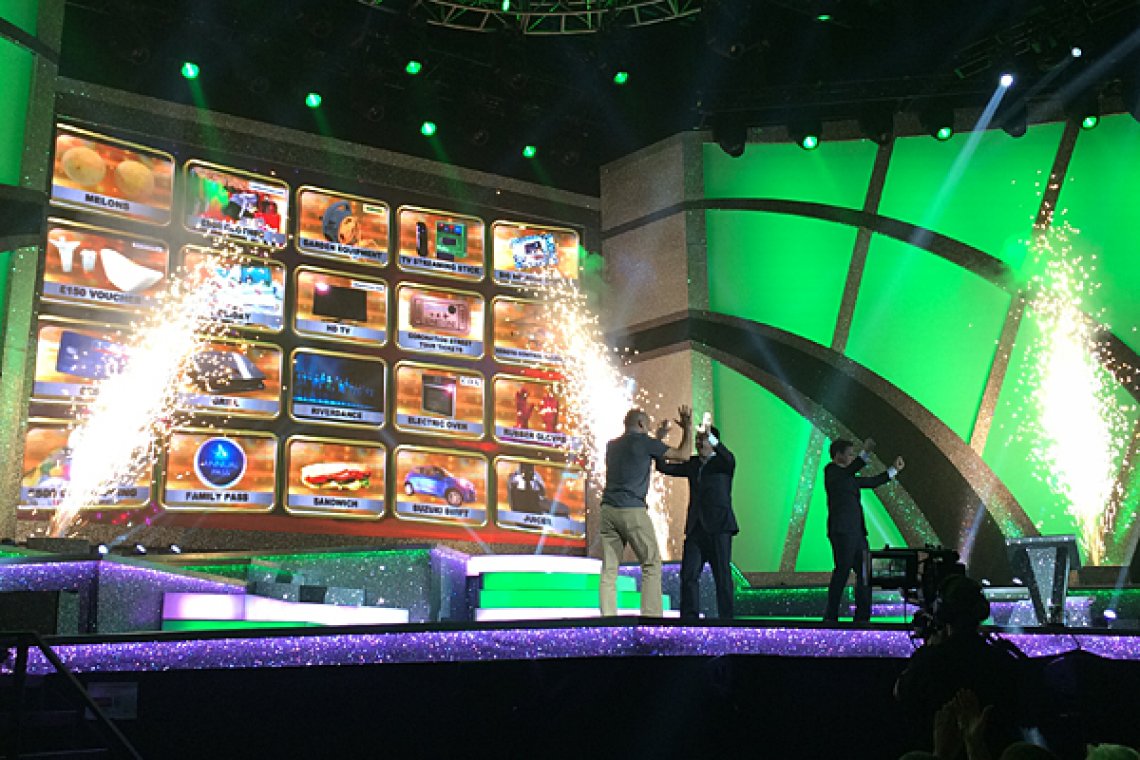 We're exhausted just LISTING his prizes!
During the first epic night of the tour, audience members were plucked from the crowd to join the boys on stage, as the arena were treated to surprise performances from celebrity guests in Singalong live and the End of the Show Show. Naturally, Little Ant & Dec also made a special on-screen appearance *Aaah!*
"Wow. What a night!" the boys told us after the show. "We can't wait to get back in to the Arena and do it all again tonight. We were always looking forward to kick starting the tour in Cardiff but it completely exceeded all our expectations – the audience absolutely made the show come to life in a way we never expected! Thank you so much Cardiff!"
Takeaway on Tour will head on to a further 11 Cities following its debut in Cardiff with Birmingham, Leeds and Manchester next to experience the live spectacular stage extravaganza.

Visit ITV.com/Takeaway on tour for tickets, terms and more info...
Go behind-the-scenes with the boys as they film with the amazing prizes on offer on tour.
You might also like…