Love is in the Manchester arena
Ant & Dec were joined by the king of matchmaking himself, Paddy McGuinness, as they took Takeaway on Tour to Manchester. Paddy joined the boys as their star guest announcer, and it looks like he lent them a couple of his love arrows for the show. Ant & Dec played cupid as they helped two romantic gents get down on one knee and surprise their unsuspecting sweethearts.
Matt Humble, 25, from Hyde, Manchester popped the question to his girlfriend of eight years Faye Keppie, also 25 at Friday night's show. Ant pulled Faye out of the audience while Matt - who hadn't gone to the show with her - was hidden amongst the crowd and was brought out to propose. Faye had no doubts when it came to answering Matt's proposal, responding "hell yeah!"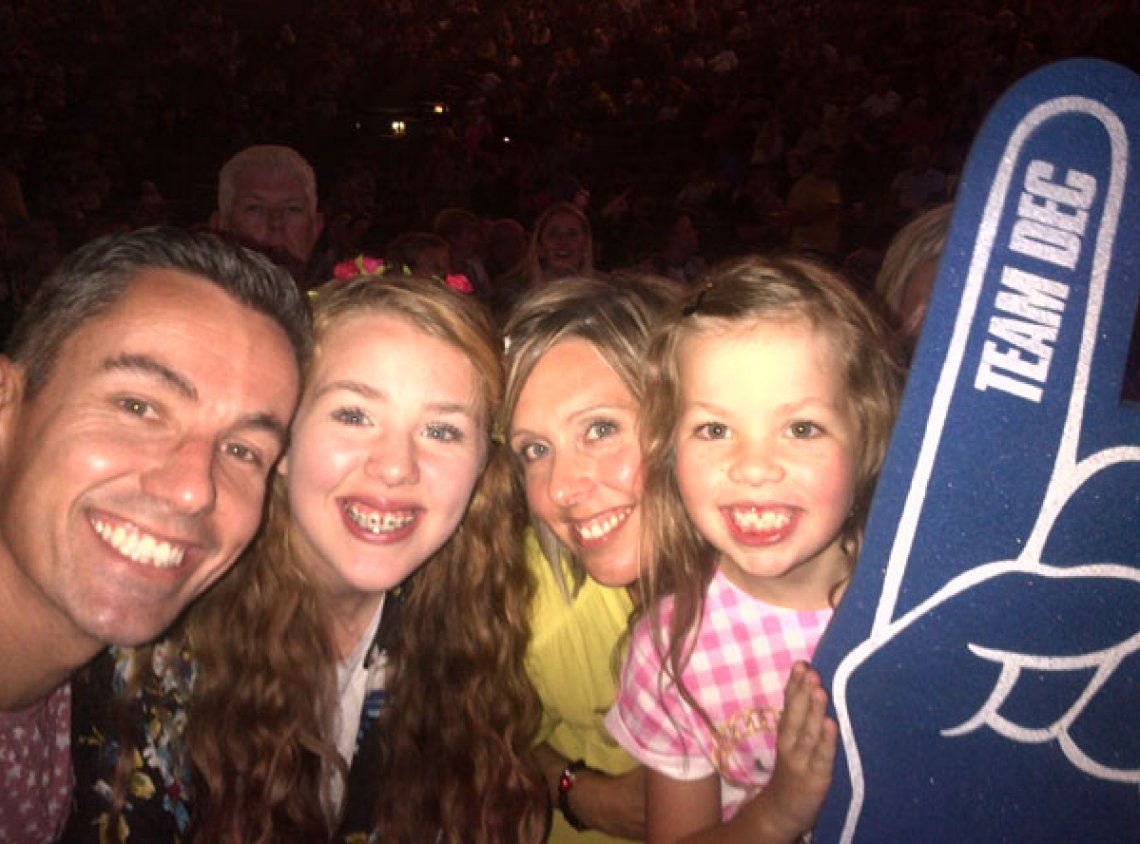 On Saturday night it was the turn of Garry Mann to surprise his girlfriend Mandy Baines. Garry and Mandy where joined at the show by a group of family and friends, but nobody else knew of the surprise Garry had in store.
Explaining away last minute seating changes and taking secret phone calls from the production team without raising Mandy's suspicions meant the two weeks leading up to the show were a little challenging. On the day of the show Garry had to keep sneaking off to the gents to take the covert calls so as not to alert Mandy. "I've never been to the toilet so often," he said.
In the end the proposal all went off without a hitch. "It made what was a very, very brilliant evening even more special," said Garry. "It was everything I wanted it to be."
The happy couples weren't the only smiling spectators at Takeaway on Tour this weekend. Ashleigh Frendo was Friday night's lucky Win the Ads live winner, while Nicola Anti and Claire Dawn Elliot were Saturday's matinee and evening show winners. All three scooped the jackpot taking a home a whole heap of prizes including a brand new Suzuki Swift car, a £2500 all-inclusive holiday from First Choice, a Samsung TV from Littlewoods.com, a £500 holiday wardrobe from Littlewoods.com, a £500 Morrisons Shopping Voucher and £250 in a Nationwide current account.
Paddy took to Twitter each night to share his showtime excitment, and even posted a couple of cheeky pre-performance selfies.
Takeaway on Tour will now head on to a further 8 Cities following its stint in Manchester with Glasgow, Belfast and London next to experience the live spectacular stage extravaganza.
Find out more about Takeaway on Tour and book your tickets here.
You might also like…