Limitless Win: Series two confirmed!
ITV announced today that Ant & Dec's Limitless Win will return for a second series.

Since it launched earlier this year, the ground breaking new entertainment quiz show has had us rifling through our cupboards measuring Pringles tubes and Googling the width of Michael Jordan's handspan!

The never-ending money ladder has allowed contestants to win the world's first unlimited jackpot, and the first two episodes alone saw big wins with NHS workers Will and Kathryn taking away £500,000 and father and son Tony and Zee closely following with £250,000.

And whilst the show finishes this week as one pair of contestants reach dramatic new heights - playing for over one million pounds and climbing farther up the limitless money ladder than anyone has ever been before...

The boys will be back! And they're looking for new contestants!

"We are thrilled that Limitless Win has been a hit with the viewers and is coming back for more," Ant said as the announcement was made.

"We're beyond excited to be able do it all over again and we can't wait to find new contestants to play the first TV show with a limitless jackpot!"

"We're already preparing ourselves for another series of nail-biting drama, jeopardy and tension as we present more questions you can't help but Google!" Dec added.

"We're expecting more, and higher, dizzying climbs up the Limitless money ladder. We can't wait."

And neither can we!

Catch up on Ant & Dec's Limitless Win on ITV Hub

Apply for the chance to be a contestant on series two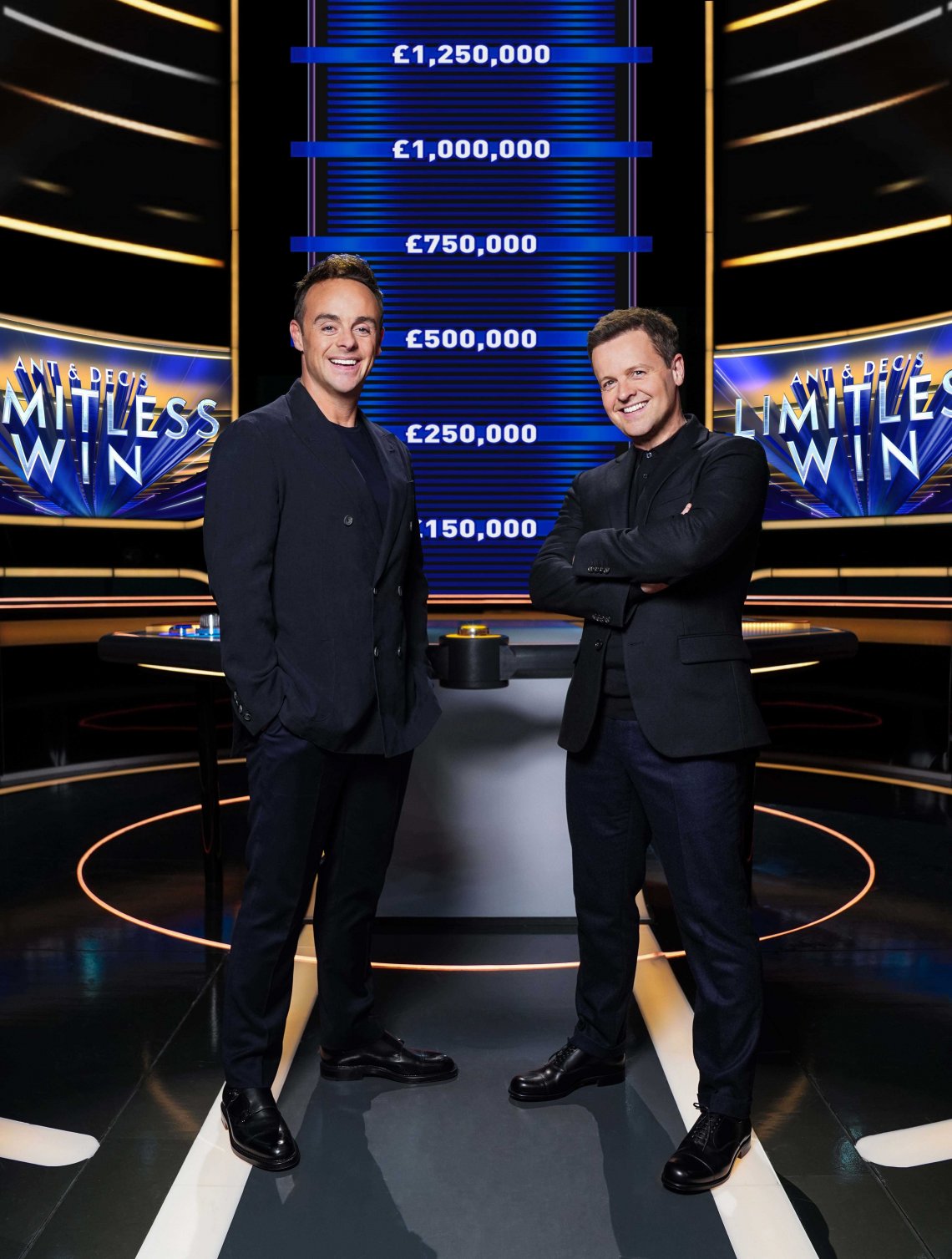 You might also like…