Ashley Roberts & Riverdance join the Tour!
As if this week wasn't big enough for our newly-crowned double BAFTA Award-winning boys – they can now reveal more exciting tour news for the first time since announcing that they would be taking Saturday Night Takeaway to arenas all over the country this summer!
Irish dancing phenomenon Riverdance will be joining the boys on the road, performing a spectacular showcase in every single show.

And that's not all!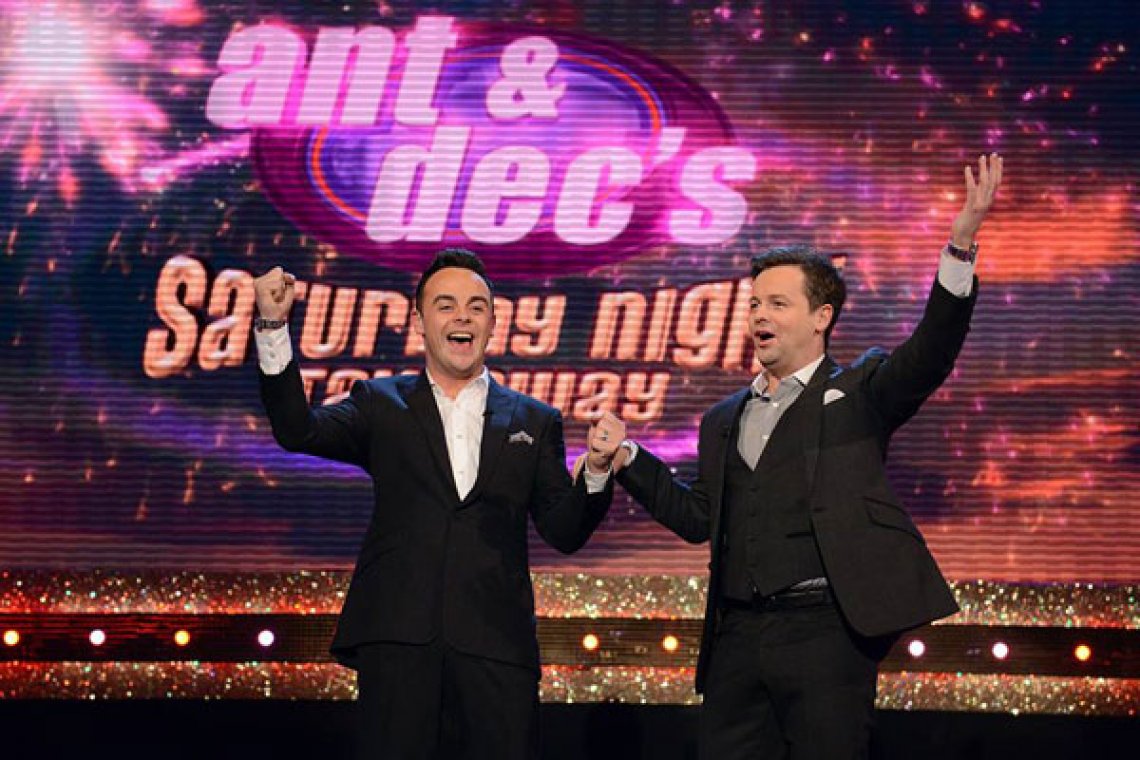 The gorgeous Ashley Roberts will be packing her super stylish suitcase and joining the Takeaway on Tour team to host Ant V Dec, as the boys go head-to-head in two live challenges in every show. What's more, our audience will be split into Team Ant and Team Dec each night to cheer them on – so there will be a winner (and miserable loser!) after every show. Thank goodness Ashley will be on hand to keep them in check!

Just like the TV show, the tour audience will certainly be kept busy each night, and there are plenty of ways that they can become part of the show. Each night, one lucky person will play Win the Ads, where they will get the chance to bag a host of prizes up for grabs, including a brand new Suzuki Swift car and First Choice all-inclusive holiday at every single show! (age and other restrictions apply, for full terms and conditions see itv.com/takeawayontour).

The Tour team are also already busy finding out everything they need to know about people who've bought tickets and are coming to the tour. So whether you're in the front row, or right at the back, no one will be safe! The boys will be coming to find you in every city, ensuring no two nights will be the same.
In true Takeaway tradition you can also expect a sensational array of star guest announcers, and a different celebrity will be joining the boys in every city to step inside the hallowed announcer booth.

And of course the show also wouldn't be the same without the cheeky monkeys Little Ant & Dec, who are currently busy preparing something very special for the tour.
Needless to say, Ant & Dec will be treating us to some singing and dancing of their own throughout the show, but that's a surprise... Mwah ah hah haa! Keen to know more? There's only one way to find out - you'll have to come along and see for yourself!

Head to itv.com/takeawayontour for all the important terms and everything you need to know about joining Ant and Dec on tour!
You might also like…