Ant & Dec's #TakeawayOnTourTickets Treasure Hunt!
All across the country, Twitter followers followed, scavenged and hunted out the hottest tickets in town - Takeaway on Tour of course!
See the story of the great scouring of the land, including a very sweaty pile up in a shopping centre in Sheffield!
If you didn't manage to get your hands on a winning pair of tickets, there's still time to grab yours at itv.com/takeawayontour
The tour will see Ant & Dec travelling the length and breadth of the country to the UK's biggest arenas and will give people the chance to experience Takeaway live on stage; packed with special guests, amazing prizes and of an abundance of surprises for you, the audience.
"Takeaway is the one show that people always tell us they'd love to be in the audience for, so we've decided to take the show to them!" the boys said.
"Just like the TV show the audience will have a chance of winning some fantastic prizes as well as being an essential part of the show. It's been an ambition of ours for a long time to go on tour and we can't wait to hit the road!"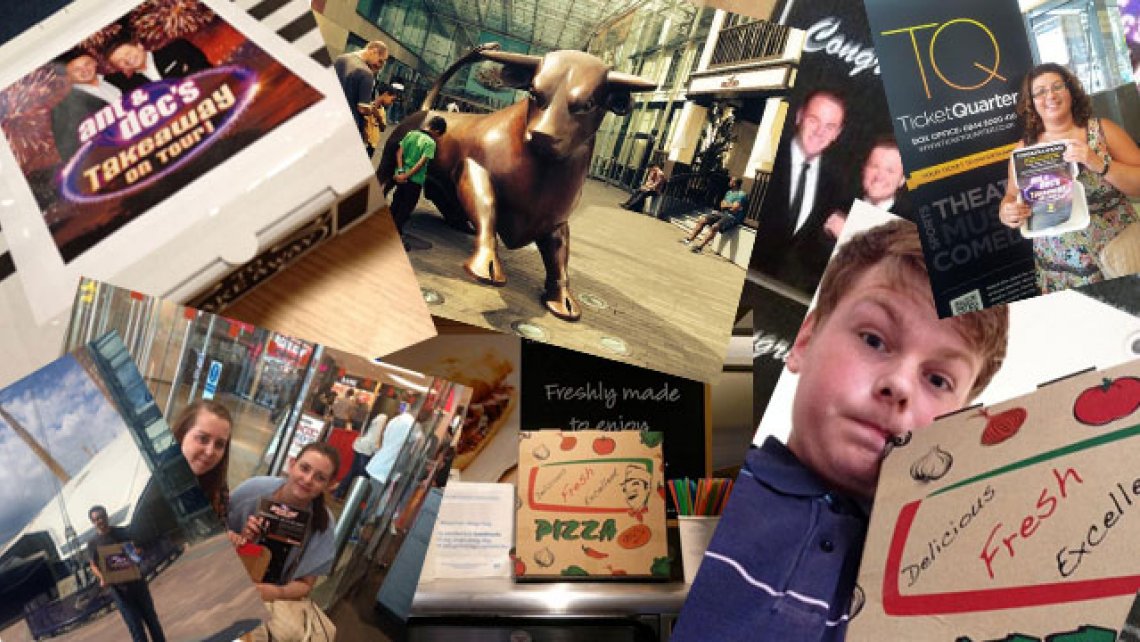 You might also like…