Autograph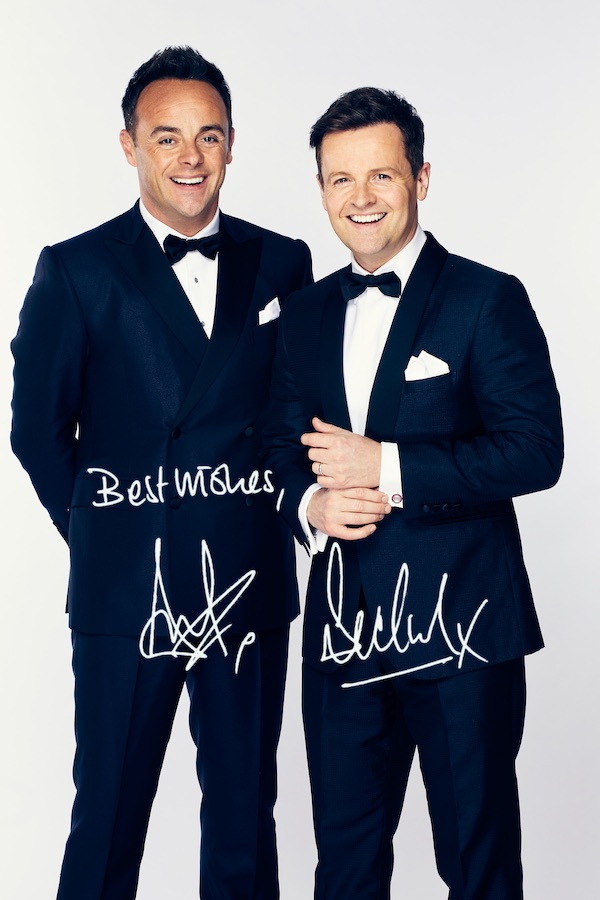 Ant & Dec receive such a high volume of letters and emails requesting autographs and personal messages that it is just not possible for them to help with them all. So after much careful consideration they are now replacing physical autograph cards with a downloadable version.
This way of obtaining an autograph is also contributing to minimising the carbon footprint. As part of this, their management James Grant Group will be making an annual donation to the Woodland Trust, the UK's leading woodland conservation charity.
Ant & Dec really appreciate you taking the time to write in and we hope you continue to enjoy watching their shows.