The Fabulous Ant & Dec interview
From Byker Grove to the Brit Awards, the boys are looking super slick as they opened up to Fabulous, talking all about newly-engaged Dec's romantic proposal, Ant's X-rated stag do and why they'll never forget their working class Newcastle roots.
The cover stars looked suitably stylish in an exclusive four page interview with the magazine, covering everything from Botox to beef with Beyoncé.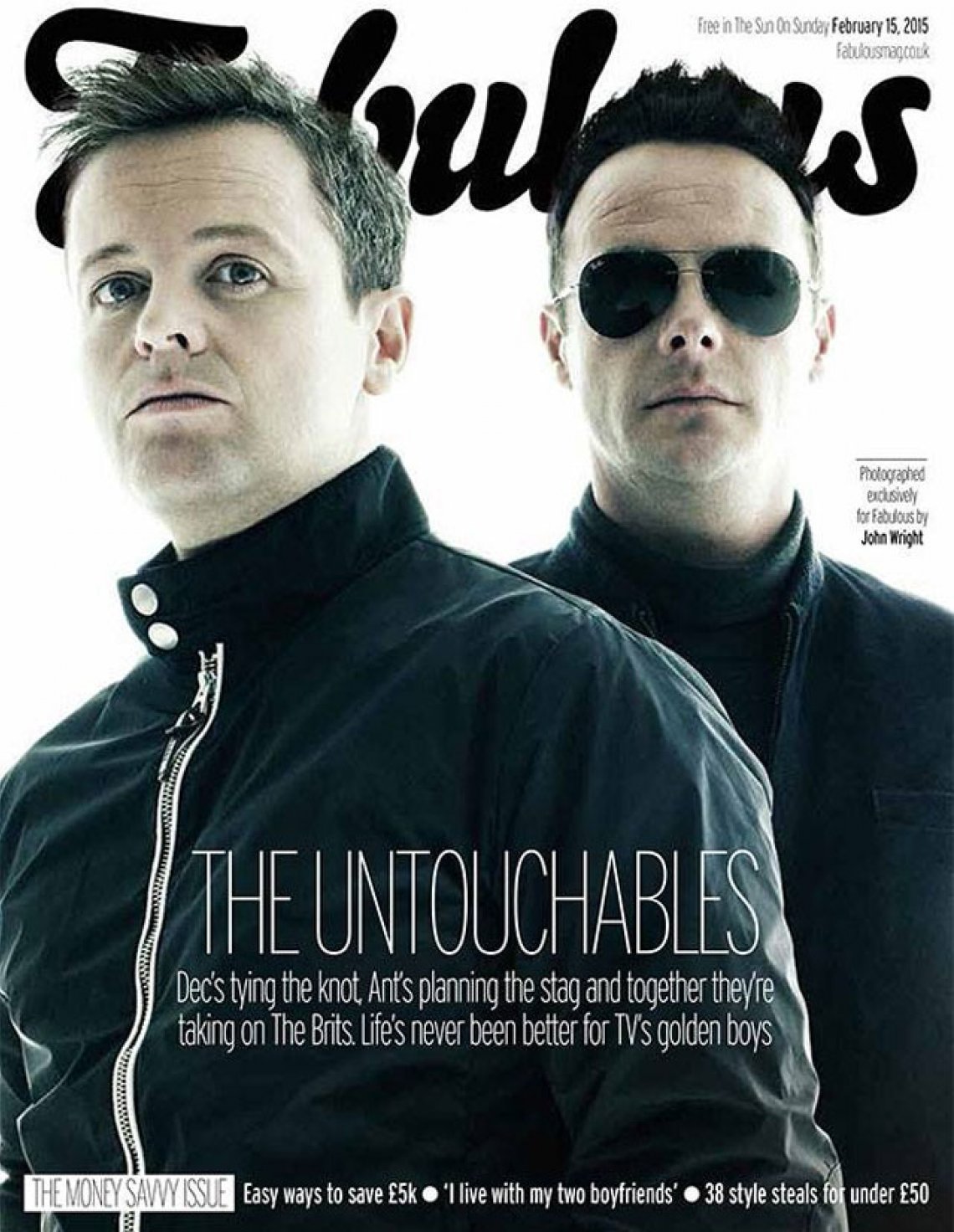 Dec's recent engagement was of course a hot topic, with Ant confirming he will indeed be best man at the wedding.
'I was jumping up and down [when he asked me],' he said. 'The speech has been written for 10 years…'
And Dec is all ready to seize the day and tie the knot as soon as possible.
'I'm not messing about, I'm going to grab life by the horns and give it a good go.' He said. 'We're here for a good time not a long time.
The boys also shared their nerves ahead of presenting the BRITs next week, and even let slip secrets from behind the scenes at Britain's Got Talent, revealing the judges are always on a health kick!
To find out more, including the only topics that divide the boys' opinion and their plans to celebrate the big 4-0, check out Ant and Dec's Fabulous magazine interview in full.
You might also like…