The Alan Shearer Foundation
Ant & Dec headed to Newcastle this week to support the launch of the Alan Shearer Foundation for children and adults with profound disabilities.
Alongside Alan, the boys are patrons of St Cuthbert's Care, which is an organisation that has been working to improve the lives of disabled and disadvantaged people in the North East for over 65 years.
Football legend Alan has been committed to the charity since 2006, and has now launched the Alan Shearer Activity Centre with the aim of raising at least £250,000 every year to benefit thousands of families in the region.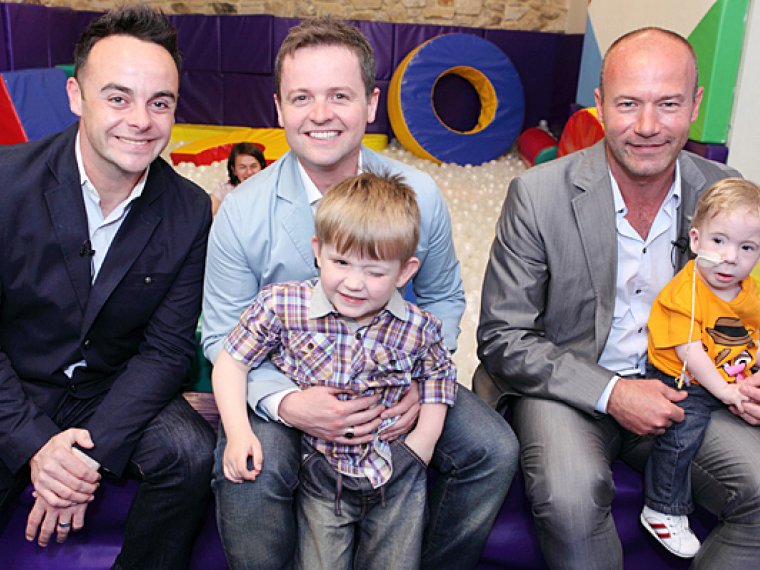 The boys spent some time in the Activity Centre meeting regular visitors like Sam and Ernie (pictured above) and baby Charlie (pictured below) and their families, and checking out the fantastic new facilities it offers.
"As patrons of St Cuthberts Care we're delighted to be here today to support Alan's fantastic cause," they explained.
"Alan's Foundation will make a real difference to disabled people's lives in our region and we wish Alan every success with his new venture."
Find out more about St Cuthberts Care and The Alan Shearer Foundation

Watch Alan and Ant & Dec talking to ITV Tyne Tees during their visit.
You might also like…