'PJ & Duncan would have been proud!'
Thousands of fancy flashmobbers flooded the capital today to get their groove on alongside Ant & Dec.
And one thing's for sure - Trafalgar Square has Got Talent!
From cheerleaders to ballerinas, beauty queens and more, London was bopping along BGT style with the boys as they filmed the opening sequence for the brand new series.
Yes, after a flurry of online entries, the crowd did themselves proud - and there wasn't a buzz-off in sight.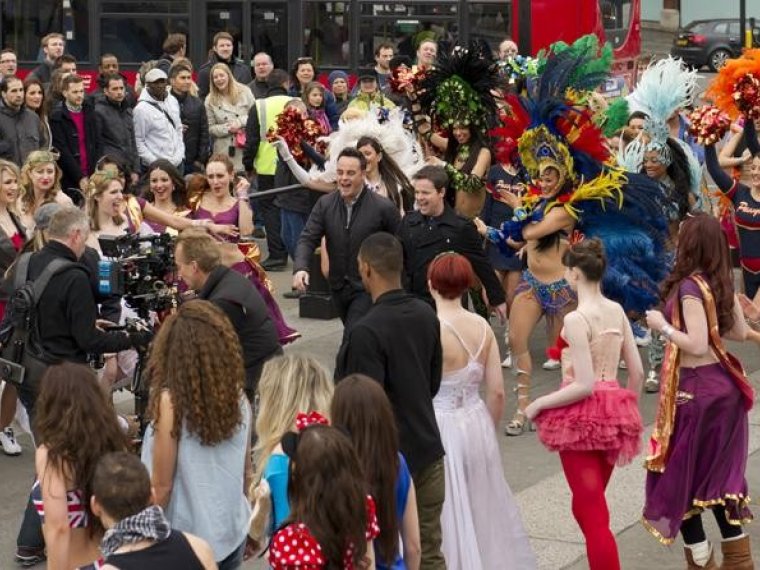 And the track of choice? Why, Queen's Don't Stop Me Now of course! Ruddy genius.
"It was great fun," Ant told us as the feathers settled after flashmob frenzy. "The last time I danced in Trafalgar Square was after a night on the town!"
"It was good to dust off the old dance moves," Dec agreed. "PJ & Duncan would've been proud, although we got a few funny looks from the tourists!"
All this excitement and the show hasn't even started yet! What on earth's in store when BGT hits our screens in the oh-so-very-near-now future?
There's only one way to find out...

You might also like…