Meet Guide Dogs Ant and Dec!
To mark this year's Guide Dogs Appeal, Pups to Partnerships, Ant and Dec have had two guide dog pups named after them to highlight the power of a strong partnership.

An adorable Yellow Labrador puppy has been named after Ant while the playful Golden Retriever has been named after Dec.

And the boys met up with their canine namesakes recently for a spot of play and cuddles!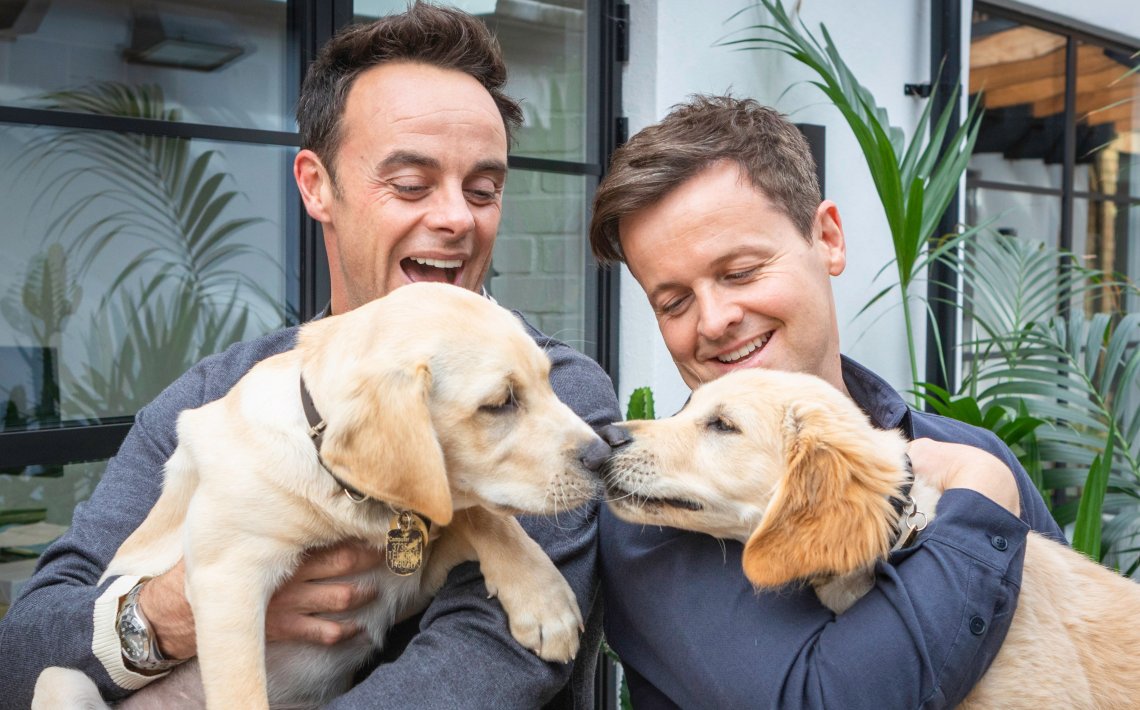 Ant and Dec are supporting this year's Guide Dogs Appeal, which follows the progress of a group of seven puppies. Throughout October, the charity is sharing the journey of the puppies as they progress to become life-changing guide dogs.
"We're so proud to be part of the Pups to Partnerships campaign," Ant says. "Not only do we get to meet these adorable puppies but we also get to hear about the great work that Guide Dogs does."
Dec adds: "These puppies will go on to change lives and give two people living with sight loss the independence and freedom we take for granted; we can't wait to see how these puppies progress."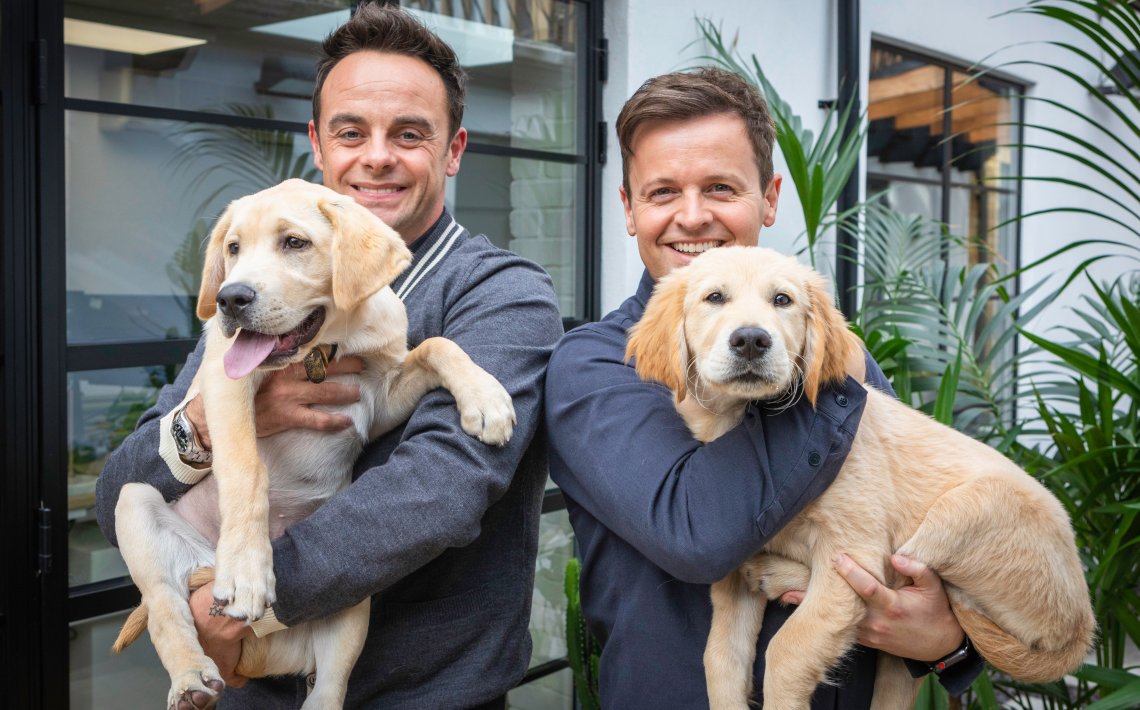 Puppy Ant and Dec are currently living with their Puppy Walkers - volunteers who act as canine foster carers for guide dog pups between the ages of seven weeks and 14 months.
In 2017, there were an estimated 722,070 people living with moderate or severe sight loss in the UK, of which 453,350 had moderate sight loss and 268,720 were living with severe sight loss (blindness).
It is estimated that by 2020, these figures will increase by 46,500 and 21,380 respectively.
The Guide Dogs Pups to Partnerships Appeal is taking place from the 1st to the 31st October 2019. During the month-long campaign, the charity aims to raise £420,000 to fund the life-long journey of 7 puppies, who will become life-changing partners to people in the UK living with sight loss.
For more information on how to get involved, visit www.guidedogs.org.uk/appeal or call 03451 430 192
You might also like…