In Conversation With Ant & Dec: Live
This October marks a very special anniversary for Ant & Dec; 30 years in entertainment. Yes, it's been 30 years since the boys first appeared on screen in Byker Grove as PJ & Duncan and began their career as the nation's favourite TV duo!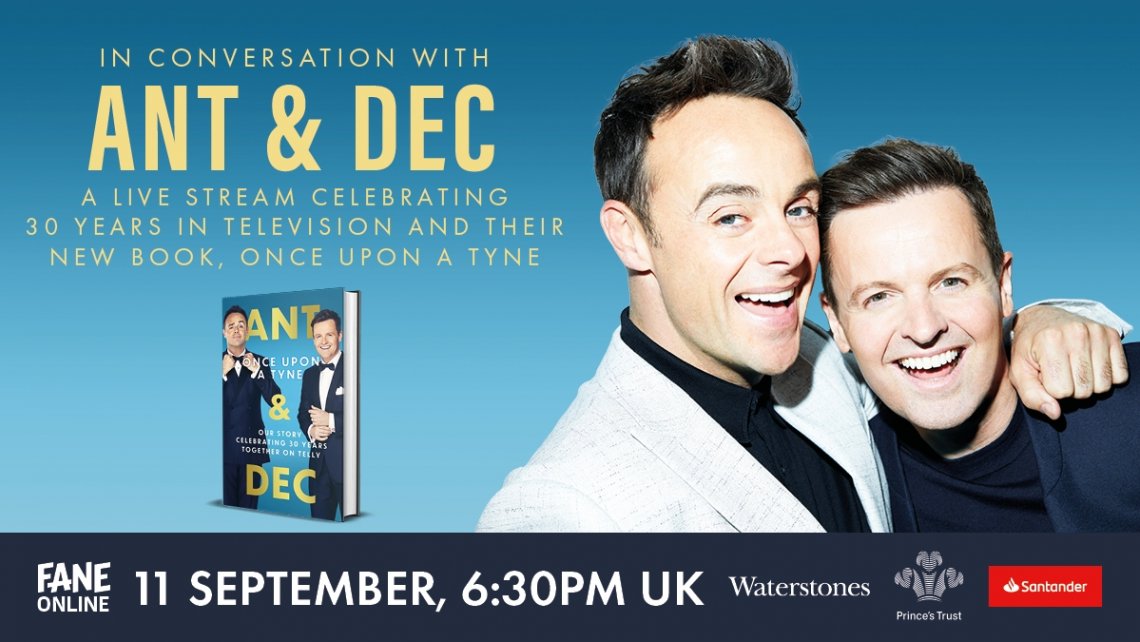 Join them for a very special live-streamed event in aid of The Prince's Trust, as the iconic pair look back on their three amazing decades in the spotlight in celebration of their brand-new book; Once Upon a Tyne: Celebrating 30 Years Together on Telly.
From their modest beginnings in Byker Grove through to their 'unique' time as pop stars and an award-laden TV career, the years have flown by. Ant & Dec will be looking through the lens of their glittering career, the unforgettable experiences and the incredible array of characters crossing their path along the way
Sharing behind-the-scenes stories and exploring what they've learnt along the way, this hilarious and heartfelt evening explores the journey of two ordinary lads from Newcastle who went on to achieve extraordinary things.With a rare opportunity to ask the iconic duo your own questions this is an evening not to be missed.
Santander are proud sponsors of the event and the book launch is in aid of The Prince's Trust.
You might also like…