Ant & Dec pay the W4 community project a visit during their Friday night club. When her 13-year-old son Oli (pictured here, next to Ant) was shot in broad daylight on his way home from school in Chiswick, Sally (centre) vowed to do whatever she could to try and put a stop to the many horrendous assaults in the local area by providing support and education for both the victims and those who regularly threaten them.
Just ten months later in November 2009, Sally set up W4 Youth – a community youth project offering a variety of activities designed to relax, entertain and involve all the young people from its temporary base in a local church hall.

As well as the sport, photography and dance clubs the project has set up since then, the team now run a Friday night Youth Club and have charitable status.
As patrons of W4 Youth, Ant & Dec dropped in to join Sally, Oli and some of the project's 200 young people during one of their Friday night clubs in April. Check out the pics from the night here and find out more about the project on the W4 Youth website.

You can also follow W4 Youth on Facebook.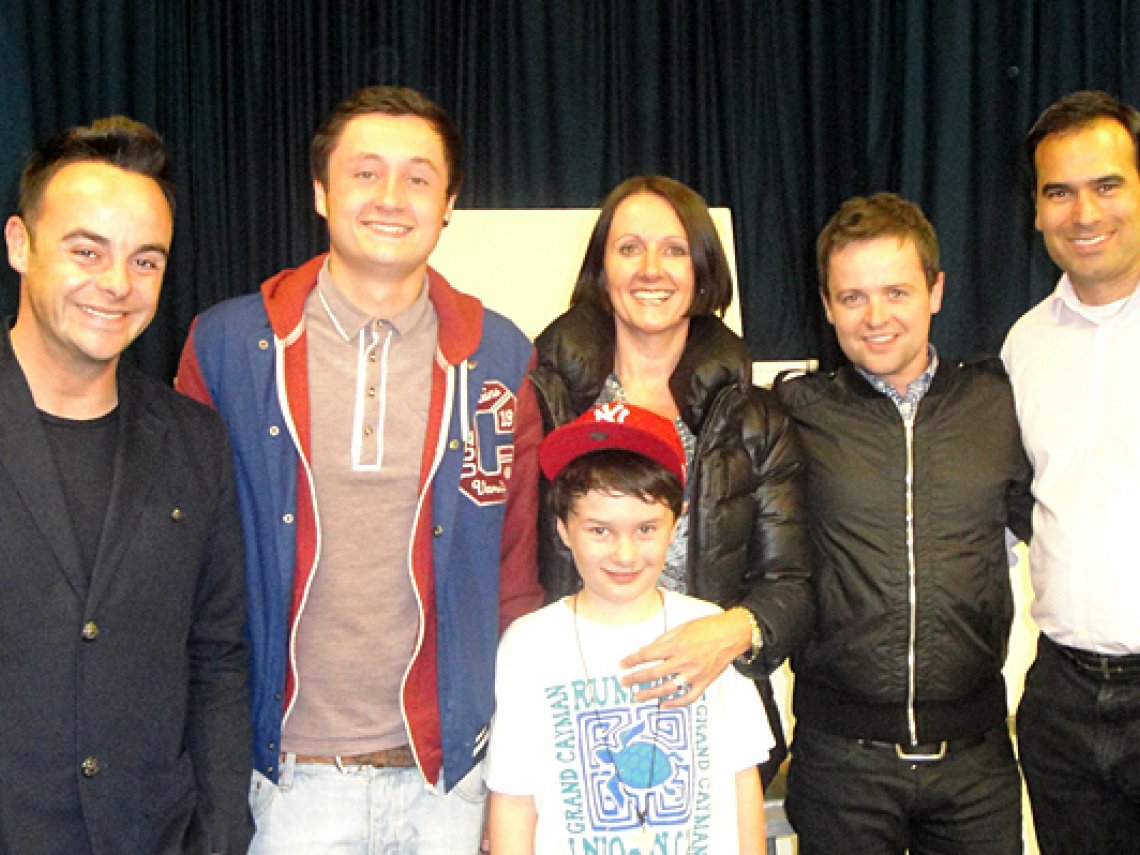 You might also like…