Ant & Dec's top Jungle moments!
The eighth series of I'm A Celeb is starts tonight and Ant & Dec have taken some time to reflect on the best moments from shows gone by. The lads were only too happy to reveal their top ten moments from the jungle so far, and the results may surprise you...
Insania!
Ant: Nobody saw that coming, that's why I loved it! She [Katie Price] went in the jungle with a boyfriend and we hadn't seen Peter Andre for ages. It was the most unlikely pairing ever, but they're still together today which is great.
Dec: I think everyone enjoyed watching their relationship blossom over the series. It was a real will they or won't they romance which fascinated the country. It's great when the show becomes such a talking point.
Johnny Rotten!
Dec: Maybe not one of our favourite moments but one of our most memorable. I remember him saying the word no one is allowed to say and then I remember Ant chastising him like a naughty schoolboy.
Ant: I just snapped at him and shouted John! I wasn't angry at him, just disappointed!
Burrell's Hellish Holes...
Ant: Not only one of my favourite I'm A Celebrity moments, but one of my favourite TV moments ever! It was a trial called 'Hell Holes' and he was very, VERY scared of the creatures in the holes. He kept shouting things like It's rats, it's a snake!
Dec: It's the first trial that I laughed uncontrollably. I just couldn't keep it in. Even the cameramen were shaking with laughter at his screams.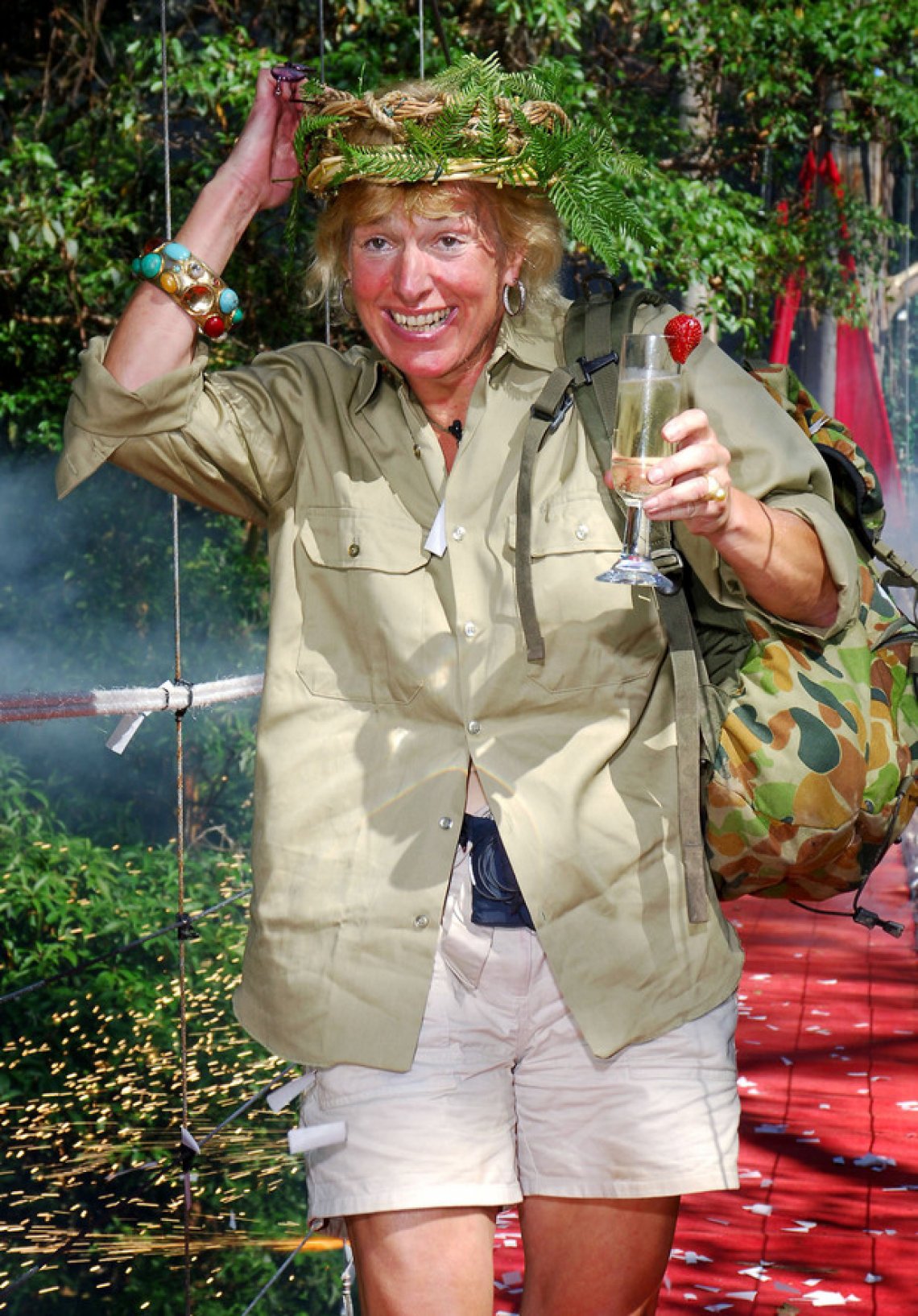 Carol's Moon River

Dec: Poor old Carol didn't fancy the trek to the loo in the middle of the night so she pulled her draws down and watered the plants! Everyone was worried it would attract the rats, but even they knew better than to mess with the C Thatch!
Ant: We were over the moon as not a lot had happened in the first few days, and after that the series kicked off properly.
Gaffney's Challenge
Ant: Not only one of my favourite I'm A Celebrity moments, not only one of my favourite TV moments, but one my favourite moments of my entire life! It was like man landing on the moon, people would say where were you during Dean Gaffney's live trial?
Dec: I was there two feet away from him, absolutely wetting my knickers. I don't think I spoke during the second half of the trial; I had tears rolling down my cheeks. I could hardly breathe it was that funny.
Just Gesting!
Dec: Holy foccacia! David Gest came out with some absolute classics. From his maid called Vaginica Semen, to his chosen charity Chinese Girls With Herpes, to his imaginary family, who all died in mysterious circumstances! He kept us guessing what was true and what was false.
Ant: They were of course mostly false, but hilarious nonetheless. He changed everyone's opinion of himself. The crew took bets on what day he was gonna walk out, as no-one thought he'd stay. But he stayed, proved everyone wrong and changed everyone's opinion of him.
Biggins and the Rats
Dec: Biggins was on our personal list for contestants for years, so we were over the moon when he came into the jungle. We knew how much fun he could be from having him on Saturday Night Takeaway and we weren't wrong.
Ant: Our favourite Biggins moment was him falling asleep in Jungle Jail and unwittingly cuddling a rat. His reaction when he woke up and realised was hilarious.
Dec: Apparently when he returned to the UK as King of the Jungle, he got a standing ovation when he entered the celebrity eatery Ivy Restaurant in London. I love that story.
Ant: So do I. I hope it's true.
Just Janice
Dec: It's impossible to pick a favourite Janice moment. There was at least one a night. From her calling Ant Junior to her spats with Lynn Franks...
Ant: To her flirting with Dec...
Dec: Every moment with Janice was unpredictable, but hugely entertaining.
Ant: We didn't get to know her after the show, as the minute the final finished she jumped in a helicopter and headed straight to flight back to LA. We'll never know what would have happened, eh Dec?
Dec: Oh I think we do...nothing!
Catch the show from 9pm this Sunday on ITV.
You might also like…