Ant & Dec reveal their best-ever bushtucker trials!
To celebrate ten years of the weird, wacky and wonderful world of I'm A Celebrity Get Me Out Of Here, Ant & Dec count down their top ever bushtucker trials with The TV Times. Warning, this article contains vomit, rubbery kangaroo penis and a cockroach stuck up a nostril! NOT one for the faint-hearted!
Series eight, Bushtucker Bonanza featuring George Takei:
Ant: "George was very, very good. In one trial he was trying to eat a kangaroo penis… He munched on it for ages and and said, 'It's rubbery,' to which we were dying to say 'Thank you very much.' But we stopped ourselves.
"We got a text from Ricky Gervais saying 'you so wanted to say thank you very much. That's my favourite moment of the series ever – the fact that you stopped yourselves doing it!'"
Series eleven, Fill Your Face Extreme featuring Fatima Whitbread:
Dec: "Dr Bob thought it was just a bit of grit or sand [stuck up Fatima's nose]. He kept flushing out her nose, and then a cockroach came out at 100 miles an hour!"
Ant: "Fatima chased after it, put it into a water bottle and kept it."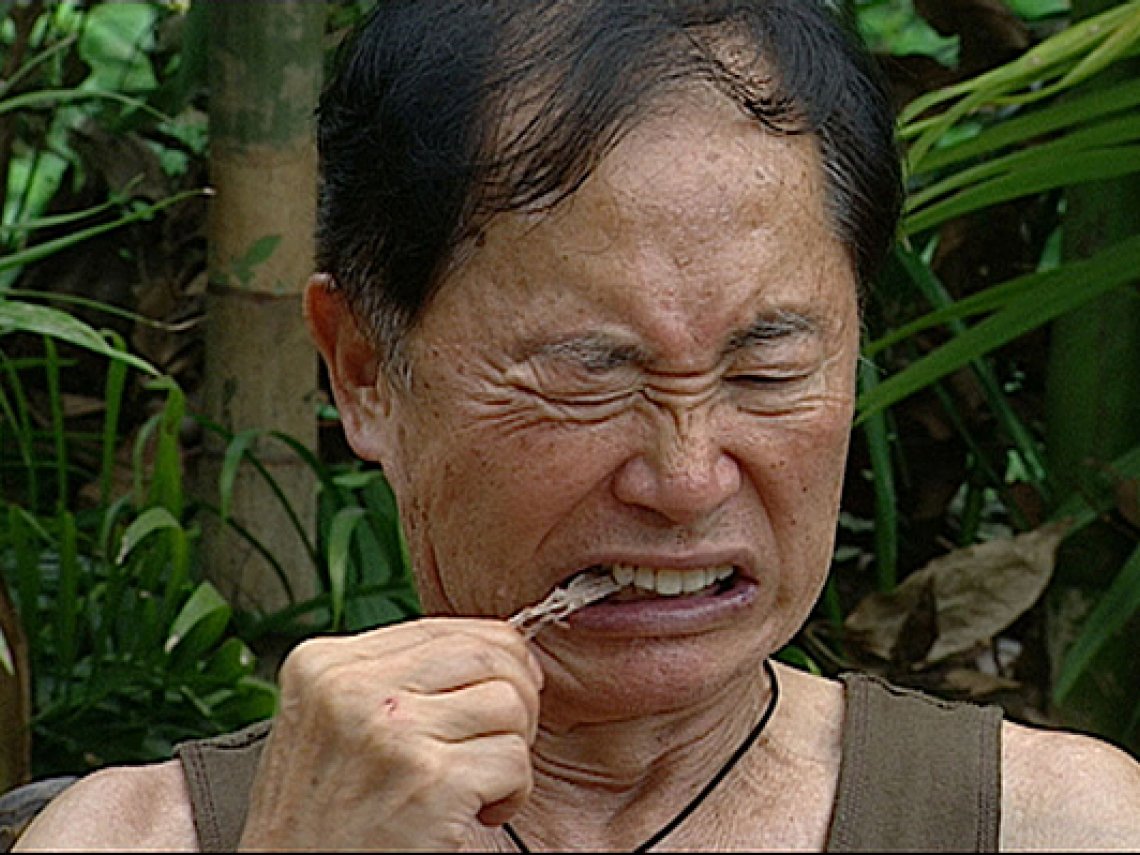 Series four, Hell Holes featuring Paul Burrell:
Ant: "This is our second favourite trail ever."
Dec: "This was the first trial where we couldn't stop laughing!"
Ant: "It wasn't just us; the crew were also in stitches. The guy on the hand-held camera had to pass it to his assistant because his shoulders were shaking so much!"
Series six, Jungle Spa featuring Dean Gaffney:
Ant: "This is our number one bushtucker trial. Dean didn't know he was doing one – when we told him, he was sick in a bush… he panted, he screamed, he swore, he stamped his feet. Dec laughed so much I had to do all the links.
"When the trial finished, we said, 'that's either TV gold or the end of our career.' Thankfully, it was TV gold."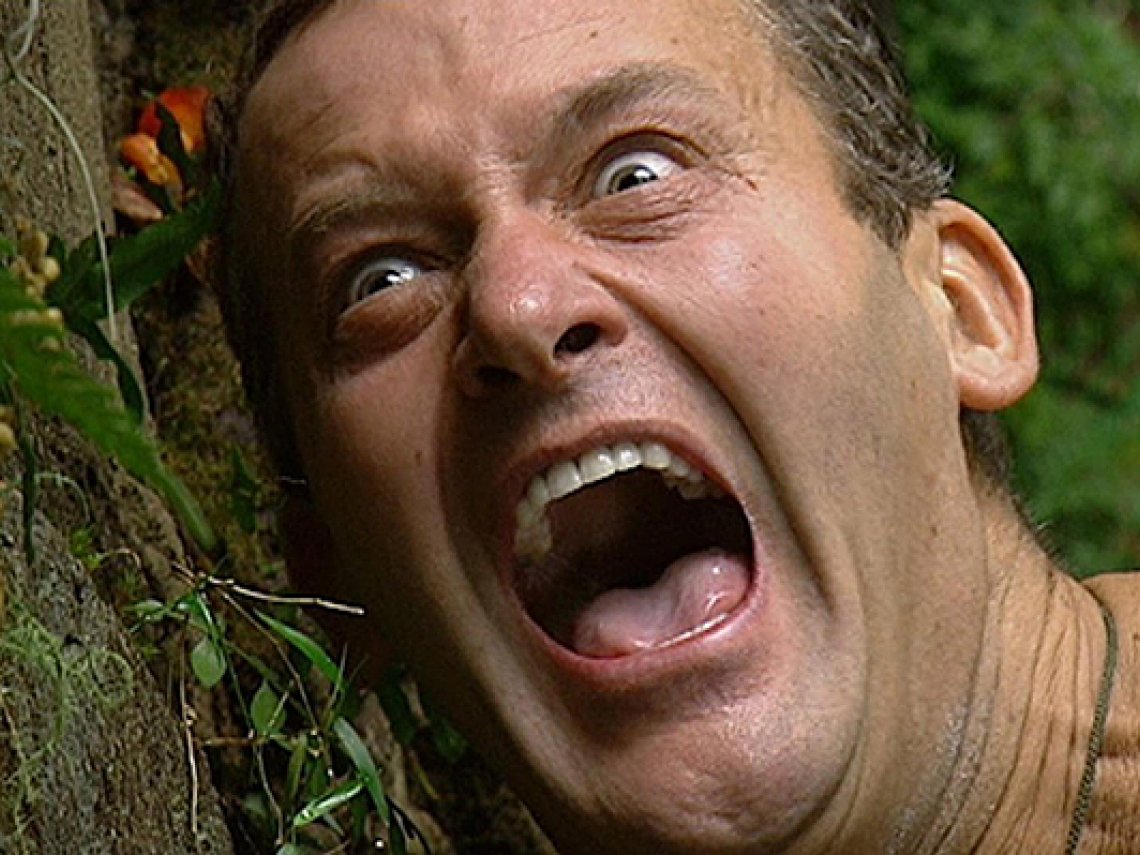 And last but not least…
Text Santa, Celebrity Cyclone featuring Ant & Dec:
Ant: "We did this trial for ITV1's Text Santa. It was very hard physically, a lot toughter than I ever thought. The crew were laughing at us, because they've wanted to see us do a trial for years."
Dec: "After 10 years of putting the celebrities through hell, they really went to town on us. It was fun and we managed to do it all, but I wouldn't rush back to do it again!"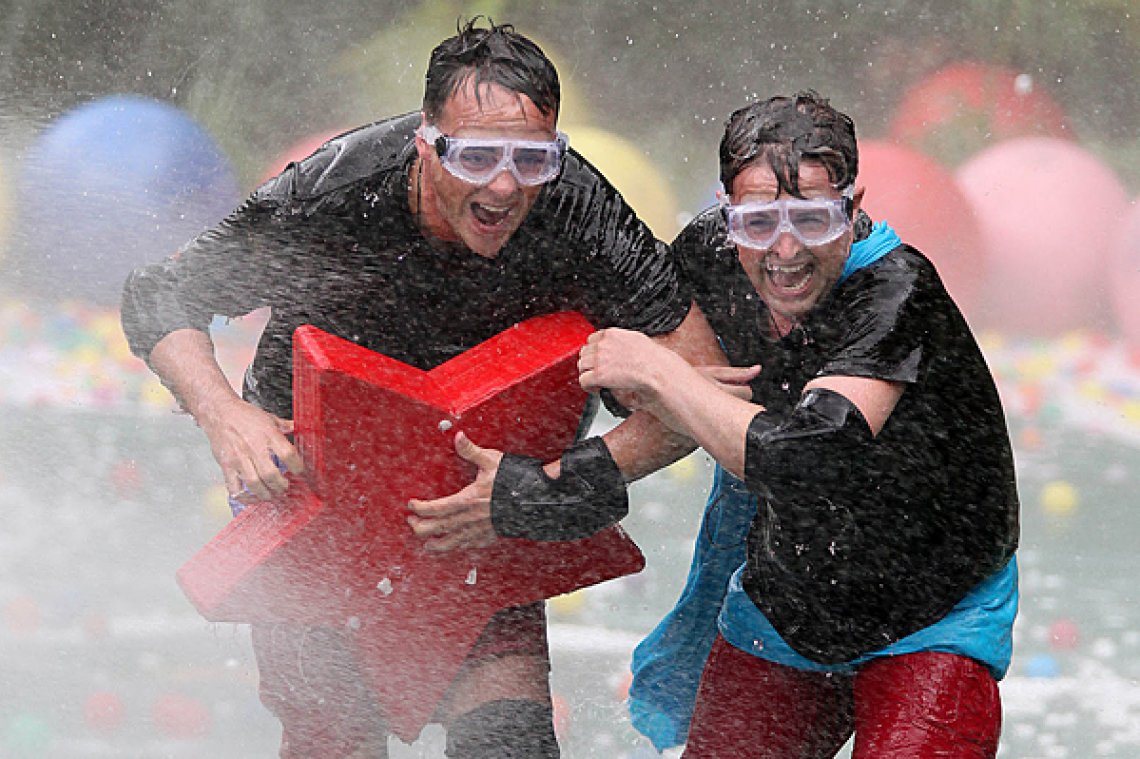 You might also like…